Saturday, 07 March 2020 at 12PM
Click below for Bórd ná nÓg update from PRO Pado Flynn. This includes the draws for the 2020 season.
Saturday, 08 February 2020 at 12PM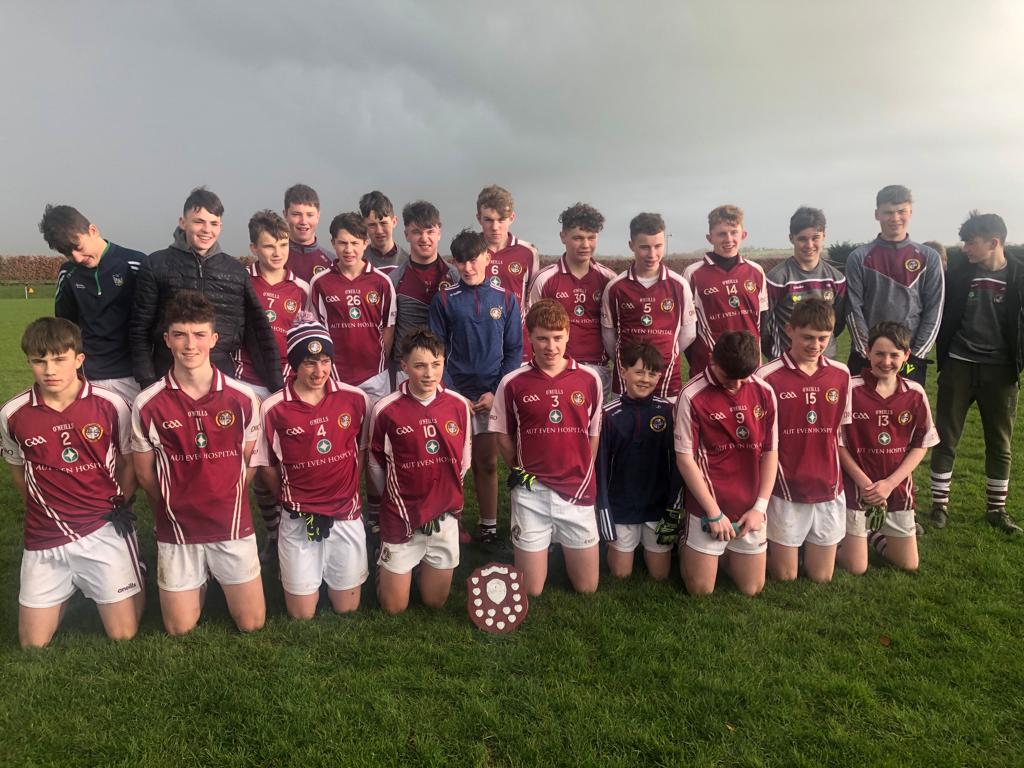 Dicksboro 2-10 O'Loughlin Gaels 2-6
Dicksboro U15 team completed the Hurling and Football 2019 double beating O Loughlin Gaels in Jekinstown this morning in the Duggan Steel U15 Football County Final. The final score 2-10 to 2-06. Click below for full match report. (Pado Flynn, BNG PRO)
Thursday, 30 January 2020 at 7PM
St Martins 4-9 1-6 Carrickshock
St Martins ended their long drought at Minor level since 2005 when winning the Kilkenny Citroen Centre Minor B Football Championship. Let one not be misguided by the full time score where a game Carrickshock outfit gave a good account of themselves in a full blooded contest that could have swung either way until the final quarter of the game.
For full report by Bord na nÓG PRO Pado Flynn, click below.
For pictures click here
Saturday, 11 January 2020 at 11AM
For a match report from the Kilkenny Honda Centre Minor B league final click below. (Bórd ná nÓg PRO Pado Flynn)
Saturday, 04 January 2020 at 12PM
Click below for Bórd ná nÓg update from PRO Pado Flynn