Tuesday, 13 October 2020 at 8PM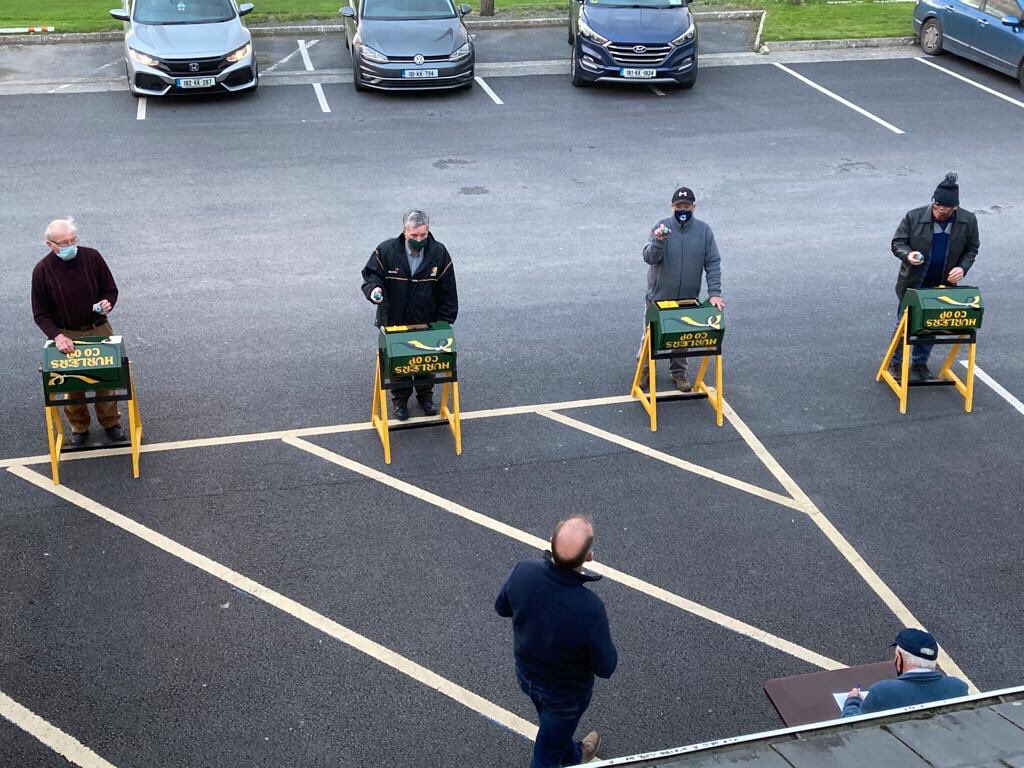 The second Hurlers Co-op draw of 2020 took place in Piltown on Tuesday night, click below for the full list of winners.
Once again a huge thanks to all who purchased tickets, the club officers who organised the sales and the organising committee who worked tirelessly through the past few weeks and months.
Friday, 09 October 2020 at 10PM
In America they have Independence Day; Australians celebrate Australia Day and let us not forget here in Ireland, we have our very own St Patricks Day! All national days of celebrations and reasons for us to get out and explore the very best cultural and heritage experiences that surround us. Well, let us introduce you to 'Kilkenny Day', a day dedicated to everything that is great about Kilkenny!!
The first Kilkenny Day will take place on Sunday 11th October and will consist of a packed programme of events that will run across the city and county, showcasing the very best the county has to offer. But before we give you some of the line-up of events, let us remind you that people are been asked to don black and amber on the day to demonstrate pride in the county colours, so whether it's a GAA shirt or a colourful holiday shirt that's been lying in the wardrobe, there are no excuses!!
Monday, 05 October 2020 at 2PM
The GAA's Management Committee has today endorsed a decision to suspend all GAA Club games ​at all levels with immediate effect ​and until further notice.
The decision has been taken in the interest of public safety following a number of incidents that have been brought to our attention in recent days. ​In particular, post-match celebrations and a lack of social distancing at certain events have proved disappointing and problematic.
This directive applies to all ages and all grades across the island. Click below for full GAA statement.
Sunday, 04 October 2020 at 10PM
Conahy Shamrocks are the JJ Kavanagh & Sons Junior Champions for 2020 following a 3-14 to 0-19 win over Dicksboro following extra time. Following last years disappointment at the county final stage Conahy Shamrocks have now achieved Intermediate status for 2021.
For a match report click here (Kilkenny People)
For pictures click here (Willie Dempsey)
Thursday, 01 October 2020 at 9PM
This Saturday UPMC plays host to the JJ Kavanagh & Sons Junior County Final between Conahy Shamrocks and Dicksboro, throw-in is at 3.30pm. Conahy Shamrocks will be hoping to claim the title following their disappoinment of last year while Dicksboro will be hoping for a win and add an Intermediate team to their stable of teams for 2021. The game will be live streamed via our steaming service and an e-ticket can be purchased here. A programme for the game will be available on this website on Saturday morning.
Once again we remind all our supporters that only a limited number of spectators are allowed at these games. In line with GAA guidelines masks should be worn by supporters where possible while attending games, for supporters attending games in UPMC Nowlan Park please adhere to the 4 seat, 2 row advice on social distancing. Failure to adhere fully to these directives could lead to delays/cancelation of our games. We thank you in advance.