Sunday, 15 December 2019 at 8PM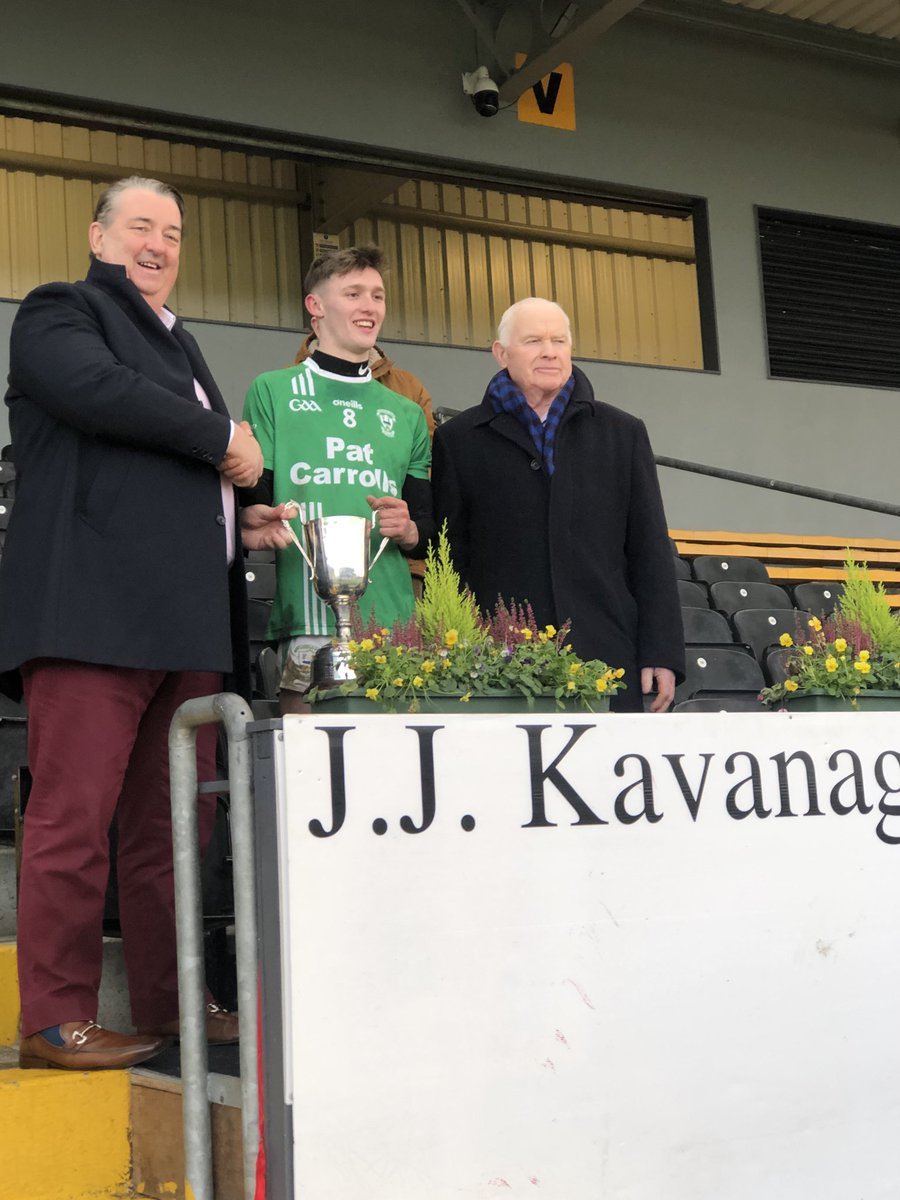 O'Loughlin Gaels are the JJ Kavanagh & Sons U-21 Champions for 2019 following a 1-19 to 0-13 win over Shamrocks Ballyhale on Sunday. A solid performace from start to finish for the city side meant that that the day would be theirs. For full match report click here (John Knox, Kilkenny People).
Earlier on Sunday Lisdowney claimed the U-21 'B' title following a 1-16 to 1-7 win over Piltown. For full match report click here (John Knox, Kilkenny People).
Saturday, 14 December 2019 at 10AM
This Sunday the JJ Kavanagh & Sons U-21 'A' and 'B' finals are down for decision. The 'A' final is a repeat of last years fixture between Shamrocks and O'Loughlin Gaels. Both teams have had a good run to the final and it promises to be a cracking game, throw-in at 1.30pm in UPMC Nowlan Park. The 'B' final between Piltown and Lisdowney will take place in St Johns Park at 11.30am
Wednesday, 17 July 2019 at 11PM
Kilkenny secured the BGE Leinster U-20 title with a 1-17 to 0-18 win over Wexford in Wexford Park on Wednesday night. There was little beween both teams in the opening period with Kilkenny heading to the dressing room with a two point lead at half time. On the restart Kilkenny got that lead to three points at various stages throughout the half but found it difficult to extend it much further. Wexford kept the pressure on right up until the final whistle but it was to be Kilkenny's night and title.
Kilkenny now await the Munster runners up in the All-Ireland semi-final on the August Bank Holiday weekend, while Wexford must take on the Munster winners on the same weekend.
Click below for match report (Trevor Spillane, Kilkenny People)
For pictures click here (Willie Dempsey)
For pictures click here (Martin Rowe)
Tuesday, 02 July 2019 at 8PM
Ahead of this Thursday's BGE U-20 Leinster S/F DJ Carey and his managment team have named the Kilkenny team that will face Galway on Thursday night in Bord na Mona O'Connor Park, Tullamore at 7.30pm. Click below for full details.
Saturday, 22 December 2018 at 9PM
Ballyhale Shamrocks finished off the season by claiming yet another title, this time the JJ Kavanagh & Sons U-21 'A' title in John Lockes Park on Saturday. O'Loughlin Gaels were the opposition and despite starting brightly they found themselves chasing the game for a large parts of it. The game finished after extra time on a scoreline of 1-22 to 2-16.
Click below for match report (John Knox, Kilkenny People)
Click here for pictures (Willie Dempsey)