Thursday, 10 October 2019 at 8PM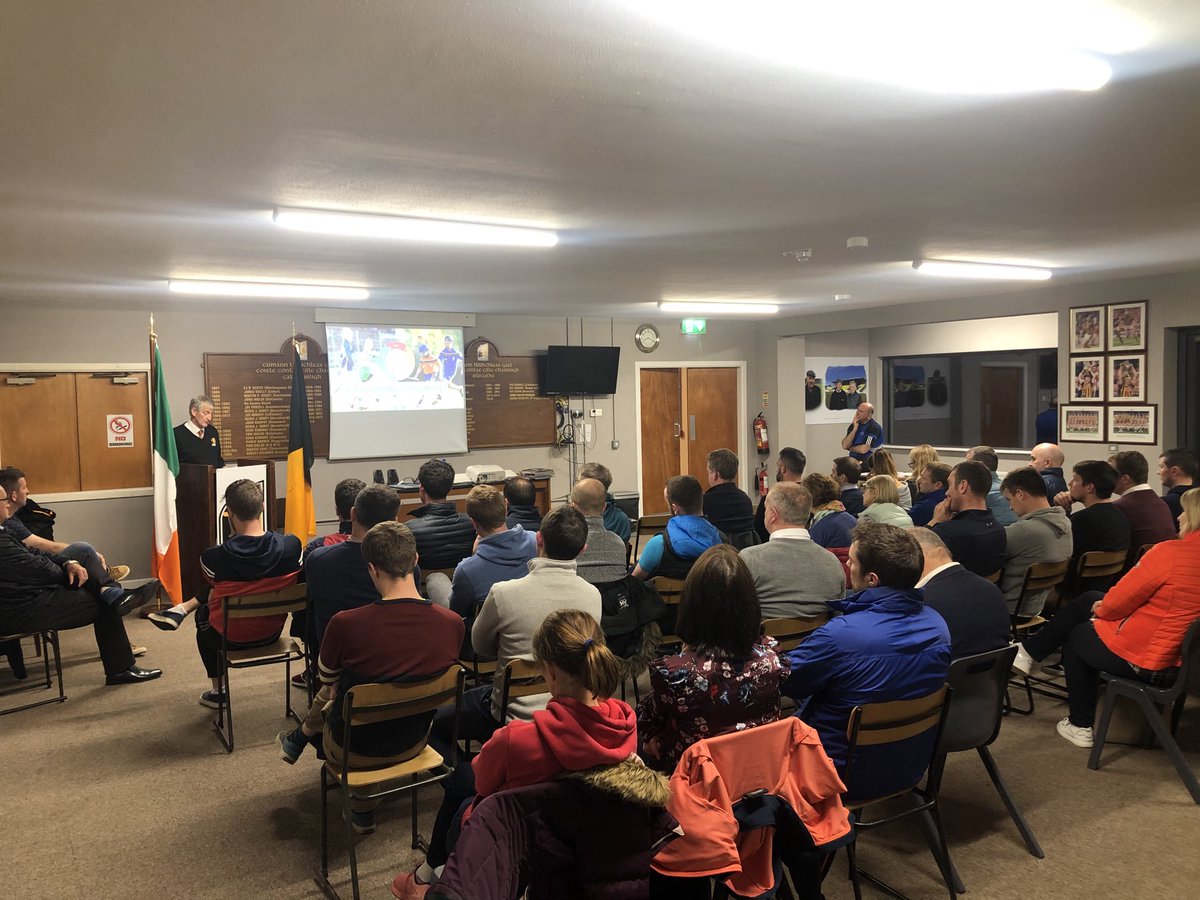 A huge number of teachers were present on Thursday night for the annual and long running second level Kilkenny GAA/Kilkenny Supporters Club 'equipment grant' night. The night presents an opportunity for Kilkenny GAA to acknowledge and thank our second level schools and teachers for their continued support towards training and developing our GAA players throughout the county.
The evening opened with an introduction from Kilkenny GAA Chairperson Jimmy Walsh, followed by a presentation by Pat Daly, GAA Director of Games Development on Wellbeing in our schools, a topic we all need to be more aware of and cater for. The evening ended with some refreshments which provided for a good opportunity exchanging ideas. We wish all our schools, teachers and players all the best in the school year ahead.