CUMANN LÚTHCHLEAS GAEL CILL CHAINNIGH
SECRETARY'S REPORT 2010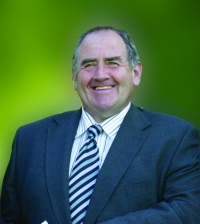 Is mor an athas ormsa tuarascail an bhlian 2010 a chur os comhair an Comhdhail Bliantuil anocht. Ba mhaith liom mo comghairdeas a treaslu don foireann Minuir agus don foireann Idermhanach as an Contae a bhuaidh Craobh na hEireann im bhliana agus go mhaith liom freisin buiochas a gabhail do gach duine a cabraigh leis obair Cumann Luthchleas Gael i rith an bhliana.
As the end of 2010 rapidly approaches it is my pleasant duty as Secretary of Kilkenny Co Board to present my report for adoption at Annual Convention tonight detailing the activities that took place under the auspices of the Board during the year. I wish also to take the opportunity to thank all who worked for the good of Cumann Luthchleas Gael at all levels throughout the County during the past twelve months.
While the relinquishing of our four year hold on the Liam McCarthy Cup understandably overshadows all other events this year there are nevertheless many other outstanding achievements to reflect upon including the success of both our Minor and Intermediate teams who captured their respective All Ireland titles together with the victories of Ballyhale Shamrocks and St Lactains in both the Senior and Intermediate Club All Ireland Finals as well as St Kieran's College victory in the All Ireland Colleges 'A' Final.
Inter-County Senior Hurling:
After the off and off again start to this year's National league campaign we never quite got into our stride in the competition and one defeat too many eventually cost us the opportunity to defend the title we had won in such fine style last year. Our opening game in this year's championship was against Dublin in the Leinster semi final and resulted in an easier than expected victory. We retained our Leinster title in what was a novel Provincial Final against Galway before defeating old rivals Cork in the All Ireland Semi final. This win together with results elsewhere ensured that the All Ireland final would be a repeat of the thriller of twelve months ago against near neighbours Tipperary and what a great game it turned out to be matching last year's epic all the way with victory on this occasion going to an outstanding Tipperary team who proved themselves worthy champions on the day. In paying tribute to our own players, team management and backroom team on their memorable achievement of contesting the last five successive senior All Ireland Finals and winning four in succession , I do not wish in any way to suggest that this great run is now over. Indeed if the injuries which disrupted the team so badly this year fully clear up prior to next year's campaign I would confidently predict that we will challenge strongly for what would be a record fifth title in six years.
Inter-County Intermediate Hurling:
Having supported the retention of this grade against much opposition at Annual Congress earlier in the year we were anxious that the performance of our team would justify that support and we weren't disappointed. The campaign began with a victory over Wexford in Wexford Park. Nowlan Park was the venue for the Leinster Final against Dublin and victory here ensured a place in the All Ireland semi final against Galway. This game which was played in Tullamore and a string of second half scores saw us record a comfortable win and thus set up a repeat of last year's All Ireland final against Cork. Despite being forced to field without a couple of regulars in that game which was played in Thurles the team produced a strong final ten minutes to achieve victory and thus make it two wins in three years in the grade. Congratulations and well done to the entire panel of players, team manager Pat Hoban, selectors P.J. Kenny, Pascal Connolly, Tom Doheny and Pat O'Grady and all the backroom team on this success.
Inter-County Under Twenty One Hurling:
Hopes were high going into this championship that we might go one better than last year and regain this particular All Ireland title last won in '08 but alas it was not to be. Drawn at home to Offaly in the Leinster semi final the facile victory achieved in that game proved not to be in our best long term interest and despite having home advantage in the Leinster Final we were comprehensively beaten by a well prepared Dublin team. In truth the final margin of defeat in this game did not fully reflect Dublin's superiority on the night and we congratulate them on their victory. The lessons learned during this game must be heeded in the year ahead if our ambitions in this grade are to be realised.
Inter-County Minor Hurling:
Our Minor hurlers began their campaign with victories over Dublin and Offaly in games played in Nowlan Park and Tullamore respectively. A second win over the Dubs this time in Croke Park saw us retain our Leinster Title. In the All Ireland semi final the team gave a wonderful display of point scoring to defeat a highly fancied Galway team and thus qualify for the All Ireland Final against Munster champions Clare. Behind at half time in that game the team displayed tremendous character and skill in the second half to achieve a memorable victory. Congratulations to the entire panel of players and to team manager, Richie Mulrooney , (3 finals and 2 wins in his three years in charge), selector Adrian Finan and to Brían Ryan, Joe Pyke and all the backroom team on their great achievement.
All Ireland Senior Club Hurling Championship:
Ballyhale Shamrocks moved to the top of the Roll of Honour in the All Ireland Senior Club Hurling Championship when they won their fifth title by defeating the holders and pre match favourites Portumna (Galway) in this year's final in Croke Park. Congratulations to the players, team management and club officials on their outstanding achievement.
All Ireland Intermediate Club Hurling Championship:
Saint Lactains (Freshford) wrote their name into the All Ireland Intermediate Club record book for the first time by defeating Saint Gall's (Antrim) in this year's final which was played under the lights in Croke Park. Congratulations to all involved in this special achievement.
All Ireland Colleges 'A' Hurling Final:
St. Kieran's college produced a typical Kieran's finish in coming from behind to defeat an excellent Ard Scoil Ris (Limerick) team in this year's Colleges 'A 'final which was played in difficult weather conditions in Thurles.. Congratulations to all involved in securing this seventeenth title for the school and thereby stretching their overall lead at the top of colleges hurling roll of honour.
Awards:
Congratulations to Jackie Tyrell, Tommy Walsh, J.J. Delaney, Michael Fennelly and Richie Power on being selected on the 2010 All Stars Hurling team and to Jackie, Tommy, Michael and Richie on receiving G.P.A. awards also. Congratulations also to Tommy Walsh (Captain) and Jackie Tyrell on being members of the victorious Irish team in the Hurling/Shinty International Series.
Football:
While results continued to disappoint in all grades of Inter County football there was for the first time in a long number of years a genuine sense that progress was being made and this was reflected in our best performance in recent years in the Leinster Junior championship. It is important that this group of players remain together and that they continue to show the same level of improvement next year. I wish to thank all the players who represented the county throughout the year together with the various team managements and the officers of the Football Board who worked so hard promoting the game and I appeal to all clubs to ensure the availability of their players for our county teams when required.
Glanbia PLC:
The excellent relationship that exists with our county team's sponsors continued this year and I wish to place on record our sincere thanks to Glanbia PLC for their ongoing financial support and to gratefully acknowledge their unsolicited contribution towards the cost of the extensive treatment required by our injured players in the run up to this year's All Ireland Final.
Supporters Clubs:
As a result of the outstanding work by the officers and committees of our Supporters Clubs there was a substantial increase recorded in both ordinary and corporate membership this year which enabled our Supporters Clubs in Kilkenny, Dublin and Kildare to continue their very significant funding of all aspects of Gaelic games in our County. I wish to particularly acknowledge their contributions to the funding of our County teams which has now assumed an even greater importance in these difficult financial times. Thanks is also due also to those who sponsor and support the many other fundraising events organised by each of the three clubs. The setting up of a data base of all paid up members on a parish by parish basis this year will be of assistance in both maintaining current membership levels and identifying potential new members in the year ahead..
Rule Changes:
It is generally accepted that the two most recent All Ireland Senior hurling finals would be regarded as being amongst the greatest ever played. Both games demonstrated all that is good about the game of hurling. In acknowledgement of this perhaps those who have been continually seeking to change the rules of the game will now desist from doing so, thereby allowing followers to continue to enjoy the skill, and physicality of what is the greatest game in the world.
After Match Celebrations:
Over the years the G.A.A. has developed many wonderful traditions that set our games apart from all others. As one who grew up experiencing the thrill of going onto the Croke Park pitch to celebrate at the conclusion of an All Ireland Final when our team had won I was disappointed this year that something that has been so much part of the tradition and enjoyment of that great occasion was taken away from supporters of the victorious teams. I accept that there are some health and safety concerns surrounding this issue but a total ban on supporter's access to the pitch in the aftermath of our finals seems excessive. Tinsel floating down to an empty pitch is a poor substitute for the excitement previously generated by friends and neighbours of winning teams enjoying an unforgettable experience. Let's review this again and find a way to retain one our games great moments and let's also review the need for the awful "stewards to end of match positions" announcement followed by the arrival of the high vis jacket brigade who are a source of much irritation to players, team officials and supporters alike.
Match Tickets:
A number of successful ticketing initiatives such as Season Tickets for National League games which guarantee holders the right to purchase All Ireland Final tickets should their own County qualify and Canal Stand tickets at greatly reduced prices being made available to clubs for All Ireland Semi Finals have proved very successful in the recent past. With the deepening economic recession affecting the disposable income of more and more followers of our games it is incumbent on our Association to take this into account when formalising the pricing structure of tickets for all competitions in the coming year. With the exception of both All Ireland Finals it is unlikely that there will be any other sell out games which provides an opportunity for expanding our family and group pass scheme to all other games. I would support an imaginative affordable ticket pricing structure particularly for the early rounds of the Provincial Championships and Qualifier games which would include a move away from the one priced tickets to all sections of stands and which could actually lead to increased attendances at these games.
Membership Registration:
The total number of members registered by all clubs in the county exceeded thirteen thousand this year which is a very satisfactory number relative to our overall population. The capability of generation team lists from this system is already proving to be of great benefit to team officials. The issuing of individual membership cards to every registered member is yet another advance and clubs must ensure that all of their paid up members are now in receipt of these personalised membership cards.
The One Club Model:
While at first glance it seems eminently sensible for the G.A.A. , the Camogie Association and the Ladies Football Association to announce their intention to implement a 'One Club Model' under a single administration at club level throughout the country, closer examination suggests that there may be some difficult problems to be overcome to do this successfully. For a variety of reasons I have never favoured a one size fits all policy within the G.A.A. and although what is proposed here should work without any great difficulty in our larger clubs based in big populated parishes it may not be so straightforward for clubs in smaller rural areas. Our own county would be good example of this where there is a G.A.A. club in each parish but very often the Camogie team or the Ladies football team even though bearing the name of one club will be made up of players from adjoining parishes. This and a number of other issues need careful attention in order to ensure that the opposite of what is intended here, the catering for each of the sports within one parish based G.A.A. club does not in fact lead to the demise of either Camogie or Ladies Football through lack of numbers in our in smaller parishes.
Club Developments:
Undeterred by the current recession a number of clubs completed their development of additional facilities this year while a number of others have commenced similar work while at least one club is now in the process of moving to an entirely new location in their parish. All of this work reflects the ongoing commitment of clubs to the future well being of Gaelic games in the county. I wish to express my thanks to all clubs for their continued promotion of our games and for their help and co-operation with the staging of our games this year.
Club Championships:
The 2010 club championships attracted some of the biggest attendances of recent year's at the knockout stages and produced some great games and more than their share of surprise results along the way in all grades.
St. Canice's Credit Union Senior Hurling Championship:
A crowd of 11,008, the biggest for many years, attended this year's Senior County Final in Nowlan Park in which City side O'Loughlin Gaels appearing in their fifth final in recent times scored a well deserved three point victory over opponents Carrickshock who were appearing in their first final for over fifty years. O'Loughlin's more recent experience of County Final day was evident from the throw in and some excellently taken points which was to be a feature of their display saw them take an early lead that they never subsequently relinquished. A late rally by Carrickshock did yield a goal but nevertheless the result was never really in doubt and at the call of time victory well and truly rested where it belonged. Congratulations to O'Loughlin's who last won the title in 2003 and commiserations to a gallant Carrickshock team who never gave up and who will I'm sure leave no stone unturned in their efforts to make amends next year
Michael Lyng Motors Intermediate Hurling Championship:
Dicksboro put the disappointment of defeat in last year's final behind them when defeating Mullinavat in this year's Intermediate Final which was played before a big attendance in Nowlan Park. A brilliant goal ten minutes from the end which pushed them into a four point lead was the decisive score in this game and even though Mullinavat replied with a similar score almost immediately the city side managed to stay ahead from there to the final whistle and thus regained their senior status once again. Congratulations to the 'Boro on their victory and commiserations to a gallant Mullinavat side who fought manfully all the way to the end.
J.J. Kavanagh and Sons Junior Hurling Championship:
A late late point by John Locke's (Callan) right at the end of a thrilling Junior Hurling Final ensured that both themselves and Barrow Rangers (Paulstown) would have to do it all again in a replay. In the replayed game again played in Nowlan Park the Callan side took full advantage of their late reprieve the first day to score a three point victory over a Barrow Rangers team that battled strongly to the end. The standard of hurling in both games was of the highest order and credit is due to both teams for this. Congratulations to John Locke's on this victory and on their well merited return to the intermediate grade and every good luck to a fine Barrow Rangers team in their efforts to navigate their way back to next year's Junior Final.
Citroen Centre Minor Hurling Championship:
Dicksboro retained their Minor 'A' County title by defeating Kilmacow who were making a historic first ever appearance at this stage of the championship in this year's final. Kilmacow began impressively and went into an early lead before the 'Boro side displaying their greater experience gradually got into the game before going on to record a thoroughly deserved victory. Congratulations to this very talented 'Boro team on putting back to back titles together and on completing a Minor/Intermediate double for the club and well done also to Kilmacow who set an example for many other clubs by moving voluntarily into the 'A' grade and competing so well there and with a significant number of their team eligible next year they will be well placed to challenge for top honours again.
J.J. Kavanagh and Sons Senior Football Championship:
Muckalee regained the Senior Football title this year by defeating the holders Glenmore in a well contested final which was played under lights in Mooncoin. Comfortably ahead at half time they then had to survive a late Glenmore rally to win by a three point margin. Congratulations to Muckalee on this victory which avenged their defeat against the same opponents in last year's final and sincere thanks to both clubs for their co-operation regarding the playing of the final under lights which ensured that our county would be represented in the Provincial football championship.
J.J. Kavanagh and Sons Intermediate Football Championship:
Thomastown were the winners of this year's Intermediate Football championship. In a low scoring final played in difficult weather conditions in James' Park they defeated Danesfort by a two point margin. Congratulations to Thomastown on this victory and their return to senior ranks and commiserations to Danesfort whose turn I am sure will come in the not too distant future.
Club Championship Sponsors:
Kilkenny County Board extends sincere thanks to our Club Championship Sponsors St. Canices Credit Union, Michael Lyng Motors, J.J. Kavanagh and Sons, Iverk Produce, Country Style Foods, Citroen/Honda Centre and Duggan Steel for their ongoing support for our games and we urge all our patrons to support these businesses where possible.
Divisional Boards:
Once again compliments are due to the Officers of both the Northern and Southern Boards for completing a very extensive programme of games at Junior hurling level. The overall standard now achieved in the junior grade is reflected in the increasing number of players from junior clubs who are being selected on All Ireland winning teams. Scheduling of games in the under twenty one championship continues to pose problems for both Boards and perhaps with the improved quality of roads throughout the country it is now time to introduce a round of midweek games under lights to help with achieving a more satisfactory completion date for this championship.
Ned Buggy:
Many deserved tributes have already been paid to Ned Buggy the outgoing secretary of the Northern Board who vacated this position after twenty one years in office at their recent Convention in accordance with the five year rule. I wish to add my thanks and appreciation to those he has already received for the efficient and courteous manner that he carried out his duties on behalf of the Northern Board over such a prolonged period.
Football Board:
The unavailability of dates due to Provincial hurling league games together with an unacceptable level of walkovers made it a very unsatisfactory year both for the playing and administration of our adult football championships. Tackling both these issues must be a priority in the coming year if we are to provide a proper programme of club football games. In the overall context I believe it is timely to have a debate on the future promotion of football in the County and whether continuing to have a separate Football Board administering the game or having it administered directly by the County Board represents the better option.
Tommy Duggan:
At the conclusion of this year's Football Board Convention outgoing chairman Tommy Duggan stepped down from the position under the terms of the five year rule. Throughout his thirteen years in office, Tommy carried out the often difficult duties of the position in the best interest of the Board and of football in the County at all times. I wish to add my thanks to those he has already received and I wish him well in the years ahead when I am sure he will continue the long and proud family tradition of service to the G.A.A. both on and off the field stretching back over many generations.
Bord na nÓg:
Great credit is due to all involved in Bord na nÓg on the successful completion of our underage championships this year and on the high standard of play achieved in all grades which bodes well for the future. The need to provide a games programme which ensures sufficient game time for all young players who wish to play our games will always be the challenge for this Bord. Much good work was done in this regard this year and must be continued in the year ahead. Publishing the year's fixture booklet complete with competition formats and regulations prior to the commencement of the playing year should be regarded as a necessity. I extend congratulations to all clubs who were successful during the year and I extend special thanks to the clubs who provided players for our All Ireland winning Minor Team.
Joe Pyke:
The G.A.A. has thrived on the contribution of dedicated volunteers who have given of their time and ability in service of the Association while asking nothing of it in return. An outstanding example of this is the outgoing chairman of Bord na nÓg, Joe Pyke, who has worked assiduously for the promotion of Gaelic Games in that position over the past twenty years and who in accordance with the five year rule had to step down this year. Many people have already paid tribute to Joe for his work for the Board over such a long period and I want to add my personal thanks to him for his outstanding work both as Board Chairman and also for his work as Liaison Officer with all our squads and county underage teams in both hurling and football during his long period in office. In truth Joe has been the public face of underage hurling and football in our county throughout that time.
Handball:
Kilkenny Handball had another fruitful year in both national and international competitions. At national level Michael "Ducksy" Walsh reigned supreme in the overage grades. Others who did well included his first cousin Billy Burke and former hurling stars Johnny Brennan, Joe Walsh, D.J. Carey and Joe Hennessy. On
the juvenile front, our ladies excelled. Catherine Foley from the Windgap club won two All-Ireland titles. At international level Ciaran Neary, Patrick Funchion, Peter Funchion along with "Ducksy" won honours
at the USHA championship. Ciaran Neary also won the USA collegians B section. This year also saw the introduction of the inaugural Tommy O' Brien memorial tournament held at Talbot's Inch. This along with the Eamonn Law tournament which was held in Mullinavat was extremely successful. The annual one wall tournament held in Windgap was also a success. Kilkenny as yet is the only county to have been granted and completed the level one handball course while those involved are grateful to the Kilkenny G.A.A. I.T. committee for the creation of the new Kilkenny Handball website, which is now up and running.
Coaching and Games Development:
Our Coaching and Games Development Committee organised a comprehensive programme of events for juvenile players, coaches and administrators throughout the county this year with major emphasis on the implementation of the 'Go Game' model which addresses the need to ensure that all young players receive adequate game time. Fine tuning of this particular model will take place over the next couple of years through dialogue with the personnel in our clubs and schools in order ensure that the best model will be incorporated into our Annual Development Plans. Thanks to all the members of this Committee for their contribution this year with special thanks to our two outstanding full-time Coaches Brían Ryan and James Meagher for their work on our behalf.
Development Squads:
The excellent work of our Development Squads continued this year and I express my thanks to all involved who give of their time on a voluntary basis to the preparation and coaching of our up and coming young players. Through the Squads system a great many of our young players get their first opportunity to sample inter-county fare and also get the opportunity to play with and get to know players from all parts of the county something which will benefit them in their future careers. Ensuring the implementation of the most up to date coaching and fitness training methods for each age group is an ongoing requirement for all involved with our squads.
Primary and Second Level Schools:
It continues to be of the utmost importance that all of us support our Primary and Second Level Schools in their endeavours to promote our games. Ensuring the availability of players, pitches, equipment will in return ensure a continuous stream of talent for both club and county teams in the future. Sincere thanks to teachers in all schools who are giving of their time in a voluntary capacity to the coaching and training of teams.
Referees:
The number of referees officiating at our games increased substantially again this year and indications are that we will have a further increase in the numbers willing to take on this role again in the coming year. This is an encouraging trend and I commend those responsible for it. Our collective duty is to treat all our referees with the respect they are entitled to and to provide them with proper coaching and training to assist them in carrying out this often difficult task in the best possible manner. Congratulations to those chosen to take charge of our various County Finals and thanks to all who took charge of all other games and to those who acted as linesmen and umpires. On a personal level I wish to thank our notifying officer for his efforts on behalf of the Board again this year.
C.C.C. Committee:
The twin task of providing the required minimum number of games in each grade as specified by Croke Park together with ensuring that our club championships are completed in time to meet the Provincial deadlines ensured another busy year for our C.C.C. Committee. The increase in number of walk over's given by clubs across many grades was a source of much frustration and is an issue that must be seriously addressed in the coming year. I extend my thanks to the members the outgoing Committee for their work on our behalf this year.
Hearings Committee:
I am happy to be able to report a relatively trouble free year in the area of discipline this year which is reflected in the fact that our Hearings Committee were only required to hold two meetings and on both occasions the matters before them were of a technical nature. This is as it should be in our county and hopefully this will be the way in the year ahead. I express my thanks to the members of our Hearings Committee for carrying out their duties in a fair and impartial manner whenever called upon.
County Website:
The wonderful resource that our County Website has become with regard to providing day to day information about our games was further enhanced this year with the introduction of the new results system whereby the final scores of games are now available on the site almost immediately a game ends. The new design and interface facility recently installed is set to be of great benefit to all who access the site as well as to the volunteers who run it and will ensure an even better service in the year ahead.
Nowlan Park:
The completion of the most recent phase of development work in Nowlan Park has greatly improved facilities there for both players and spectators alike and as result we now have a county headquarters we can all be proud of. The upgrading of facilities at the O'Loughlin Road side of the ground must be incorporated into the next phase of improvements to be carried out at the ground if and when finances allow. The most pleasing outcome of all the work carried out at the ground in recent years has to be the current condition of the playing surface which is now rated amongst the best in the country.
County Board Lottery:
The decision taken at the July County Board meeting whereby all clubs now participate in the County Board Lottery has provided a lifeline for the continuation of the weekly draw. Full support for the lottery which is risk free has enormous potential as a means of providing very substantial financial benefit to all clubs for a very modest monetary outlay.
Year Book:
With the quality of each successive publication it is easy to forget that our Annual Year Book is produced entirely by Volunteers. A lesser known benefit accruing from the success of this publication has been the contribution it has made from its income each year to the provision of improvements in Nowlan Park such as the installation of the electronic scoreboard, the artificial grass area in front of the Ollie Walsh Stand, equipment for the new gymnasium and the recently installed thermostatically controlled cold water recovery system for players.
Income and Expenditure:
While we are pleased that once again we are recording a surplus of income over expenditure in our financial statement which is before Convention tonight there is no doubt but that the current economic recession is having a serious negative impact on a number of our existing revenue streams which will require us to be both innovative in the area of fundraising and at the same time increasingly vigilant in the area of cost control in the year ahead. Of particular concern is the decrease in income from the National Leagues since the removal of semi finals (they may return in 2012) and the funding provided to counties for Coaching and Games Development which now seems to be directed more towards the provision of additional coaching personal than heretofore and as result a significantly greater percentage of the overall fund is now accruing to counties who employ the largest number of full time coaches. This of course impacts negatively on the smaller counties such as ourselves who have fewer personnel employed and is an issue that must be addressed.
Public Liability Insurance:
Unfortunately due to claims registered against some of our clubs this year there was a substantial increase in the premium levied on the county as a whole which resulted in a pro rata increase in the charge applied to all clubs. Prevention is the best form of defence against any repeat of such a happening in the future and it is important that all clubs should appoint their own Safety Officer whose duty it would be to carry out regular safety checks of club property. In this regard our County Board Safety Officer is available on a request basis to visit clubs to assist with the carrying out of an initial safety audit.
Club Constitution:
Issues that arose in a number of clubs this year reinforced the need for clubs to ensure that their Club Constitution is properly ratified and that written evidence of this ratification is available at all times. While not a legal requirement the advice to all clubs is to properly ratify the Constitution at each A.G.M. and subsequently to ensure that there is easy access to the minutes recording this at all times. Doing so will be of great benefit to club officers in the event of a difficult situation arising.
G.A.A. Social Initiative:
The G.A.A. Social Initiative was launched this year with the objective of engaging with older men not currently participating in local community life. It is not intended to be exclusive to older G.A.A. men only. Two clubs have agreed to pilot the scheme in our county and many more should also become involved as I am sure that both the individuals invited to participate in the scheme and the clubs themselves will benefit from it.
A.S.A.P.:
There is no doubt that the scourge of drugs and excessive drinking particularly amongst young people is one of the greatest problems in our country today. As an Association with a large young membership we have a duty of care to try and assist in combating the evil caused by alcohol and substance abuse. All clubs are required to appoint their own A.S.A.P. Officer who will be responsible for promoting and implementing the club drug and alcohol policies as well as organising prevention and education initiatives.
Media:
The proliferation of sports now being played in this country means we are competing as never before for publicity for our games. In this regard the role of the P.R.O. is vital and this needs to be reflected in the choice of person chosen by clubs for this position whose function it will be to ensure that both pre-match information and match reports are made available to the media as and when required. I thank all sections of the Media both locally and nationally for their extensive coverage of our games at all levels.
Sympathy:
Parting with family members is always difficult and I extend my deepest sympathy to the families of all who have suffered bereavements this year. In particular I wish to extend deepest sympathy to the family of the late Pat Walsh (Slieverue) who was an active member of our County Board at the time of his death and who had given such great service to both club and county over many years.
County Strategic Vision and Action Plan:
Thanks to the dedication of the committee charged with responsibility for the implementation of our Strategic plan 2009-2015 most objectives targeted for completion in the current year were achieved. The recent well attended club forum highlighted the issues that need to be attended to in the coming year. It is important that all clubs now prepare and implement their own five year plans in order to ensure that they qualify for any future development grants and that the highest possible standard is achieved both on and off the field of play.
County Board Training Ground:
The long sought provision of a suitably located floodlight training ground somewhere close to the environs of the City moved a step closer to realisation this year with the decision by the Local Authority to provide the land necessary for such a development subject to planning permission being received. If the development gets the go ahead it will eliminate a current infrastructural deficit of not having our own all year round training facility. Initial funding for this development would in accordance with the unanimous decision of our County Board come from the money made available to each county from the income generated by the opening up of Croke Park to other sports. In the event of planning approval for this project being received I would suggest the setting up of a separate sub-committee made up of suitably qualified people to oversee both the construction and management of the facility.
Administration:
There was a very broad welcome for the introduction of the 'five year rule' at county and divisional board level some years ago whereby all elected officials would be obliged to vacate their positions at the end of a five year term. It was generally believed that such mandatory change would be for the overall good of the Association. What wasn't so clearly understood was that an official who had acquired the expertise necessary to properly carry out the role he/she was elected to could never again return to that role once their initial five year term was up. More importantly there was no thought given as to how projects commenced during a particular five year period would continue to be overseen and administered when the existing office holder with the required level of experience and competence in a particular area had to vacate their position. I know of no other business with an extensive property portfolio and financial turnover similar to this Board who would leave themselves in the position that elected members of their existing Management Committee with job specific skills would have to vacate their positions at the end of every five year term. I believe we should as an Association revisit the scope of this rule with a view to ensuring some continuity of personnel on the administration side of our affairs.
Retirement:
It has just been announced that one of our greatest ever midfield players Derek Lyng has decided to retire from Inter-county hurling thus bringing a glittering career to an end. Since he first came onto the team some nine years ago Derek has been a hugely influential figure in all of the success we have enjoyed. Six All Ireland, nine Leinster and four National League medals amongst many others are testament to what he achieved. Despite all of the success he enjoyed Derek remained the same unassuming person that he always was and is an ideal role model for all aspiring Kilkenny players. Thanks for the memories Derek and enjoy your retirement.
2011 and Beyond:
Unity of purpose has been a very important ingredient in what has been achieved by our teams down through the generations. Although ranked fourth from bottom in a recent survey of clubs per county we now top hurling's Roll of Honour at both Senior and Minor levels. As we turn our thoughts to 2011 and beyond we must ensure that this intense unity of purpose is retained. Let all of us with responsibility for the wellbeing of the Association at whatever level throughout the County commit ourselves to ensuring that the great tradition handed down by those who went before us will be further embellished on our watch before we in turn hand it safely on to those who follow. By doing so we will ensure that our great winning tradition will continue and that many more All Ireland victories will be achieved by those who proudly wear the Black and Amber.
Buiochas:
I wish to thank the many people who have helped me to carry out my duties as County Secretary throughout the year. I want to thank the members of our County Board for their co operation and progressive approach to all matters during the year. Likewise I extend thanks to the Officers of our Divisional Boards and Bord na nÓg as well to all Club Officers who give so much of their time promoting our games.
I extend a very special thanks to Caroline Morrissey in the Office in Nowlan Park both for help and assistance to me personally and also to each and every club in the County .Many thanks also to our grounds man Timmy Grogan for his care and attention to the pitch in Nowlan Park and also to Mick O Neill for his help at all times. We really are fortunate to have such people at Headquarters.
I cannot forget the outstanding contribution of our Management Committee and their unique personnel skills which prompted some of the earlier comments in my report. I want to again convey special thanks to my fellow officers, Vice-Chairman, Pat Dunphy, whose onerous task it is to oversee our busy fixture schedule, Treasurer, Barry Hickey, for ensuring another very satisfactory end of year financial situation for the Board and also for acting as our players injury Insurance Officer and to our Chairman, Paul Kinsella, who has overall responsibility for the workings of the Board and who again carried out his duties in a fair and impartial manner.
Finally I want to acknowledge the help and support of my wife Lucy at all times.
Eamon O Coinn, Runai Coiste Contae