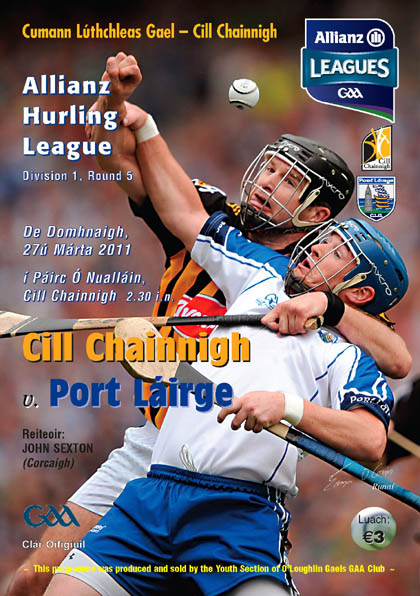 Entry will cost €13. All three Stands will be open and patrons can gain access to both Ardán Ó Cearbhaill and Ardán de Grás from all stiles on Hebron Road (1 to 16) or new stiles 20/21/22 at the rear of Ardán Ó Cearbhaill ( The Angle).
There will be three Season Ticket Stiles in operation. These are Stiles Number 15 & 16 on the Hebron Road and Stile Number 26 on O'Loughlin Road.
All Juvenile Groups will access the stadium through Stile Number 23 at the rear of Ardán Ó Cearbhaill.
Car Parking will be available in City Centre Car Parks including McDonagh Junction right beside Nowlan Park – See new Electronic Car Park Information on approach roads to Kilkenny City. In addition designated match parking will be available at HSE (St Canice's Hospital) on the Dublin Road – Follow Match Parking Signs. Limited Car parking will be allowed on the New Ring Road. Car Parking will also be available at the old Kilkenny Mart Site.