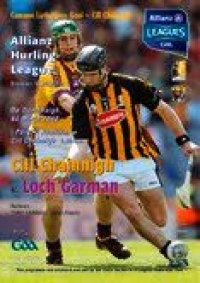 The Kilkenny team to play Wexford in the third round of the Allianz Hurling league in Nowlan Park on Sunday next shows six changes in personnel and a number of positional switches from that which started against Cork in Kilkenny's last Allianz Hurling League game.
P.J.Ryan, Noel Hickey and Eoin Larkin all make their first League appearance of the year while T.J. Reid, Paul Murphy and John Dalton are also included in the starting fifteen. Kilkenny and Wexford last met in the Leinster final in 2008 while their last League meeting was also in 2008 with Kilkenny winning both games.
1. P.J. Ryan, 2.P.J. Delaney, 3.Noel Hickey, 4.Jackie Tyrrell
5. Tommy Walsh, 6. John Dalton, 7. Paul Murphy, 8. Michael Rice
9. Michael Fennelly, 10.Colin Fennelly, 11.T.J. Reid, 12.Eoin Larkin
13.James 'Cha' Fitzpatrick, 14.Eddie Brennan, 15.Richie Hogan
16.David Herity, 17. Michael Kavanagh, 18. Conor Fogarty
19.Aidan Fogarty, 20.Paddy Hogan, 21. Pat Hartley
22,Niall Walsh, 23, Mathew Ruth, 24. Eoin Guinan
25. Michael Murphy, 26. Eoin Murphy.