Kilkenny 3-5 Wexford 0-13
The old adage that goals win games proved very true at Nowlan Park on Wedneasday evening when Kilkenny's much maligned footballers produced a major shock to knock a fancied Wexford out of the Leinster junior football championship, and in doing qualified for a semi final tilt against Cavan next month.
The first indications that a shock could be on the cards came as early as the 5th minute when J.J.Dunphy operating at full forward cracked home the Noresider's first goal after good work by Robert Shore. That was an early indication that the Wexford defence could be exploited by a running game.The goal put Kilkenny 1-0 to 0-1 ahead. However Wexford stormed back into the match and hit six unanswered points to lead 0-7 to 1-0 after 22 minutes and yet another defeat looked on the cards for the "Cats". Kilkenny then had two unanswered points (1free) from the accurate David Pendergast to stay in touch but Wexford finished the half with points from James Holmes and James Carty to go to the break leading 0-9 to 1-2.
Michael O Regan extended Wexford's lead after the resumption with a point from a free and it seemed at this stage that damage limitation would now be Kilkeny's best bet. It didn't quite work out that way. A point from Kilkenny substitute Joe Fennelly was quickly followed by a David Prendergast goal. From the kick out Seoirse Kenny got possession and he found J.J Dunphy who promptly fired over the equalising point and a shock now definitely looked on the cards. Paudie Kelly edged Wexford ahead on the 45th minute with a point. David Prendergast equalised again with a pointed free after a foul on the ever dangerous J.J.Dunphy. Wexford seemed to have weathered the storm when they hit two points in quick succession from Seamus Loughlin and Sean O Neill to go 0-13 to 2-5 ahead as injury time beckoned. However this Kilkenny team were not about to accept second best and when substitute Graeme Lawlor delivered a long range free to the edge of the Wexford square Michael Malone promptly finished it to the net to give Kilkenny a rare but deserved victory.
This was a hard earned victory for the Noresiders but no less than they deserved after a tough season in the National League. The player's, mentors and backroom team will enjoy this win and can look forward to a clash with Cavan in the semi final in two weeks time at a venue to be decided.
Teams and Scorers;
Scorers- Kilkenny: D. Prendergast 1-3 (0-2f), J. J. Dunphy 1-1, M. Malone 1-0, J. Fennelly 0-1.
Wexford: M. O'Regan 0-3 (all frees), J Holmes 0-1(free), S. O'Neill, J. Carty 0-2 each, K. Gore, S. O'Loughlin, K. Cahill, P. Kelly 0-1 each.
Kilkenny – J. J. O'Sullivan, D Gannon, T Kehoe, P Raftice, S Kenny, J Mackey, D Fitzpatrick, M Malone, M Mahony, E Vereker, M Duggan, J J Grace, D Prendergast, J J Dunphy, R Shore. Substitutes: M. Saunders for E. Vereker; G. Lawlor for M. Duggan; F. McEnroe for M. Mahony.
Wexford – T. Hughes, S. Gaule, L. Kent, N. Murphy, D. Gardiner, T. Wall, S. Culleton, M O'Regan, S. O'Neill, J. Carty, J. Holmes, K. Gore, K. O'Grady, S. O'Loughlin, K. Cahill. Substitutes- P. Kelly for K. O'Grady, K. Kehoe for J. Carty, T. Foley for S. O'Loughlin, D. Butler for N. Murphy
Referee- A. Nolan (Wicklow).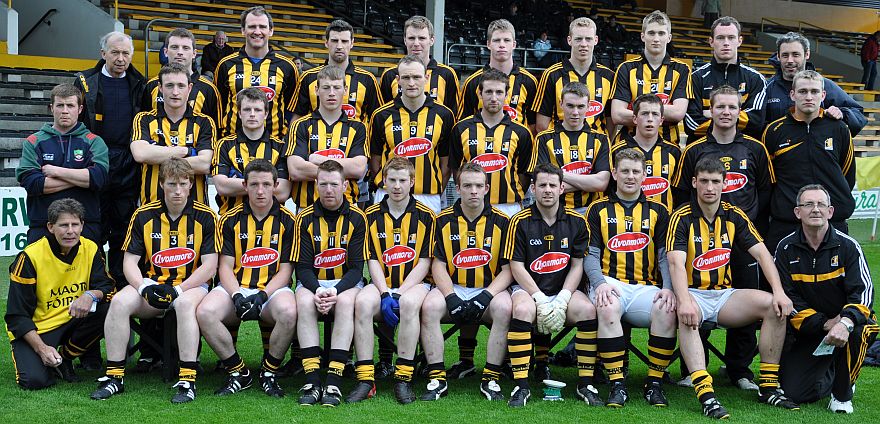 The victorious Kilkenny Side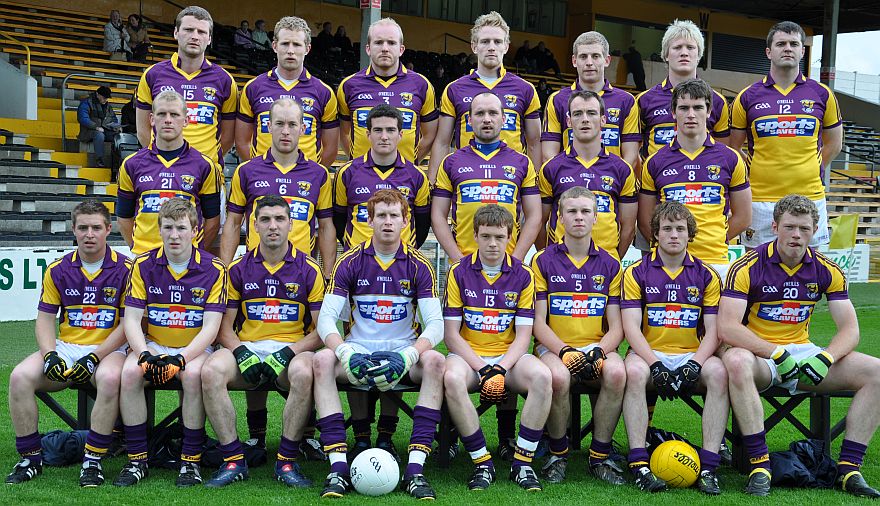 The Wexford Side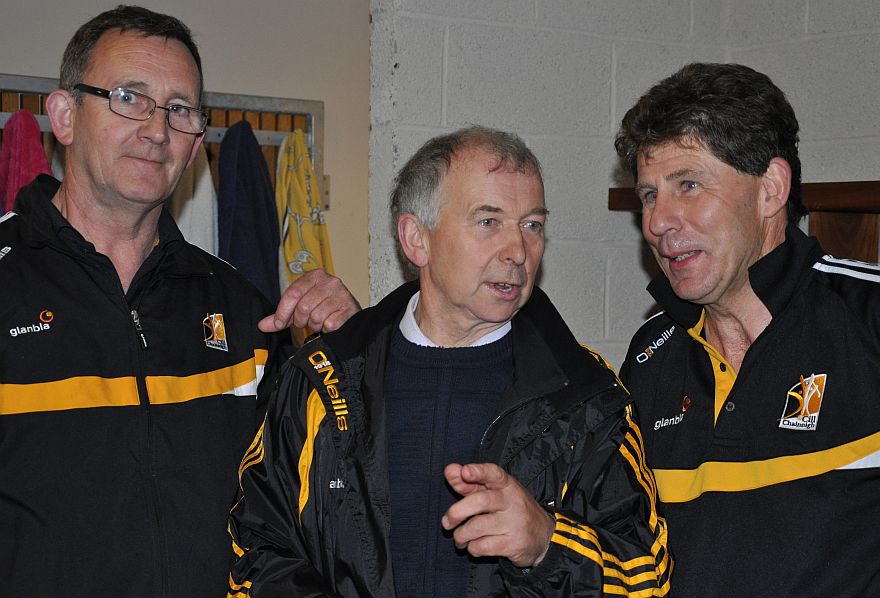 "Well its like this", Its the winners of Longford and Cavan in the next round.
(Mentors John McGrath, Dick Mullins and Jim O'Connor plan ahead)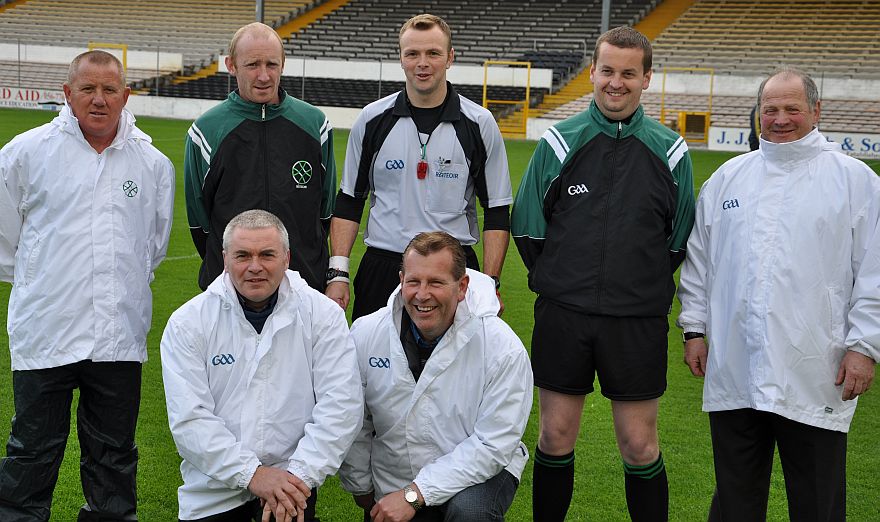 Match Officials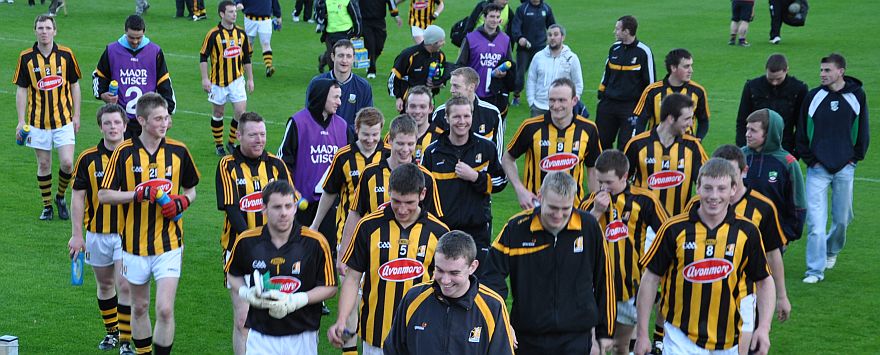 Happiness is: Lightness in their step and Smiles all Round as the Kilkenny Team Savour the Moment as they leave the Field in Nowlan Park following their last minute one point championship victory