Cavan 0-13 Kilkenny 0-4
Kilkenny's footballers put in another battling performance before going under to a somewhat craftier Cavan side in this Leinster junior football semi final played in ideal conditions at superbly presented Nowlan Park on Wednesday evening.
In a game played in front of a couple of hundred spectators Cavan always looked the more likely winners once they established a 0-3 to 0-0 lead after fifteen minutes despite spurning a number of scoring chances .Kilkenny's first score, a pointed free came from David Prendergast after 18 minutes. The same player was desperately unlucky a couple of minutes later when his kick came back of the post after the Cavan defence had been caught napping. Robert Shore had Kilkenny's second point in the 25th minute when he lashed the ball over the bar off the ground to leave just a point between the sides. However Cavan re asserted and points by Keith Fannin and the impressive Niall Mc Kiernan left the Northerners 0-5 to 0-2 ahead at break.
Cavan extended their lead with points from Declan Meehan and Niall Mc Kiernan in the early stages of the second half before Railyard club man Paul Donnelly pointed a free to keep his side in touch. Kilkenny had a goal disallowed in the 50th minute for a square infringement and that decision seemed to knock their confidence somewhat. From there on in Cavan took over against a hard trying but fast tiring home side and outscored them four points to one in the final quarter, Kilkenny's point coming from James Culliton. Despite the margin of defeat this was an essentially encouraging team performance by the Kilkenny side and they had good efforts from J.J.O.Sullivan, Tomas Keogh, Seoirse Kenny in a solid defence Michael Mahoney at midfield . Up front Paul Donnelly and David Prendergast posed the biggest threat while Robert Shore had his moments.
The Kilkenny side lined out without the services of the injured J.J.Dunphy & Richard O Hara as well as Michael Malone who has emigrated since their last game. The loss of those players certainly had a bearing on the result.
Scorers for Cavan: N. McKiernan (0-3); M. Brady, R. Maloney-Derham, D. Meehan, K. Fannin (0-2 each); J. Brady, R. McCormack (0-1 each). Scorers for Kilkenny: J. Culleton, R. Shore (0-1 each); P. Donnelly (0-1, free), D. Prendergast (0-1, free).
Cavan; Alan O'Mara, Terry Hyland Hyland, Sean McCormack, Michael Brady, Tomas Reilly, Robert Maloney-Derham, Stephen Jordan, Niall McKiernan, Enda King, Keith Fannin, Anton O'Reilly, Declan Meehan, Finbar O'Reilly, Jason O'Reilly, Jack Brady.
Subs: Barry Watters for Finbar O'Reilly; Ryan McCormack for Anton O'Reilly; Thomas Wakely for Enda King; Chris Conroy for Declan Meehan.
Kilkenny; J.J. O'Sullivan, Declan Grennan, Thomas Kehoe, James Mackey, Sean Mahony, Seoirse Kenny, P. Raftice, Emmet Vereker, Michael Mahony, Jamie Culleton, Michael Duggan, Joe Fennelly, David Prendergast, Paul Donnelly, Robert Shore.
Subs: Ciaran Foran for Michael Duggan; J.J. Grace for Joe Fennelly; Aidan Mackey for Sean Mahony; Michael Saunders for Jamie Culliton; Tom Maher for Emmet Vereker.
Referee: John Hickey (Carlow)
Slide Show Photos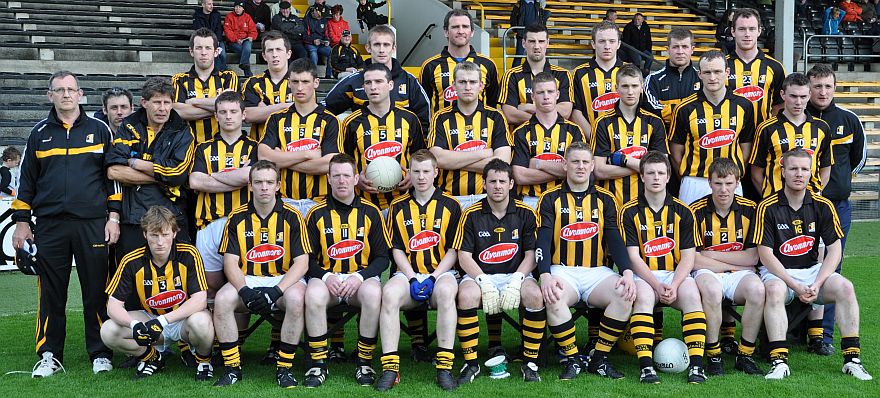 Kilkenny Leinster Junior Foofball Semi-Finalists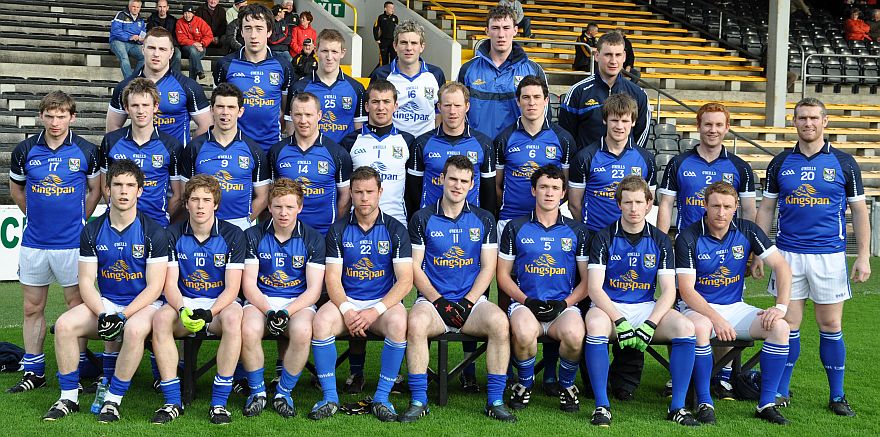 Cavan Leinster Junior Football Finalists 2011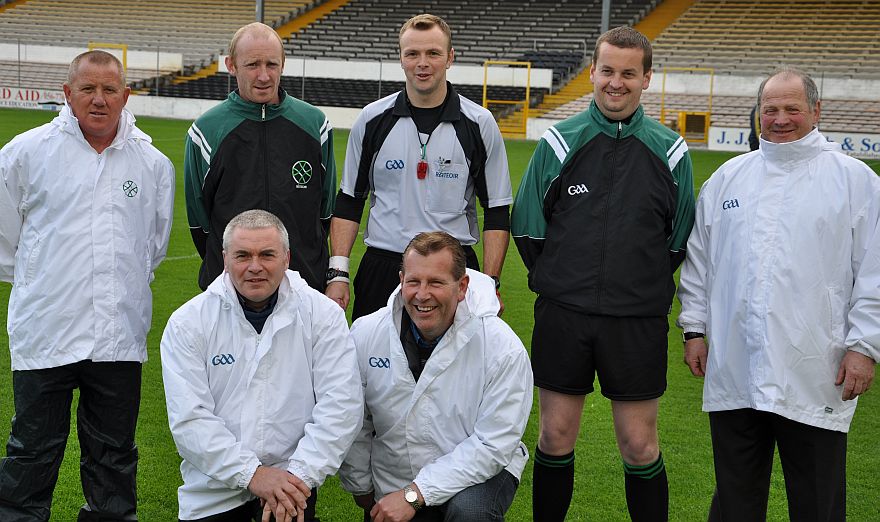 Team of Match Officials