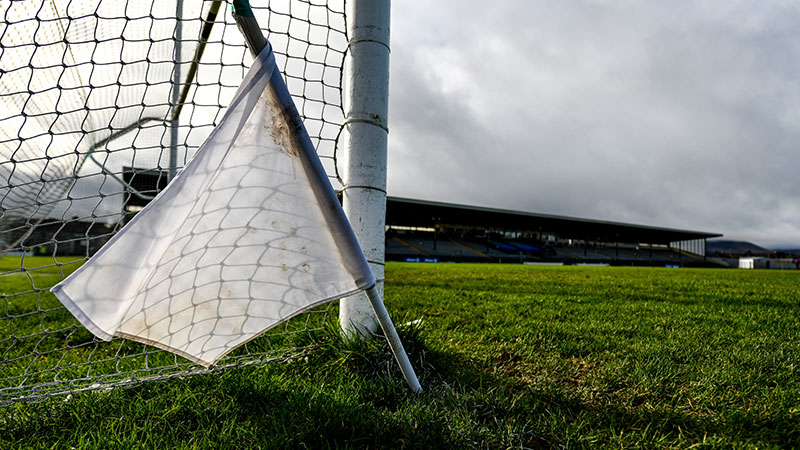 Kilkenny GAA "Drive for Liam" Quiz Rules and Venues
Coordinators Guidelines
1. All mobile phone must be switched off and anyone found using a phone during the quiz that team will be eliminated.
2. All teams must be paid up and ready for questions at 9pm.Pre booking is advised in each venue
3. Co-ordinator to make contact with the venue and arrange help on the night ie.collectors and markers
4. Co-ordinator will also check that venue has radio signal and amplification, mobile phone signal and/or land line.
5. The answers for each round will be texted to each co-ordinator after each round. Where there is no mobile signal they will be contacted by landline.
6. Scores will be given out at end of quiz and if there is a tie there will be a tie breaker round
7. All answer sheets to be kept by co-ordinator and given to organiser in their area
8. The decision of the organising committee is final
Ballyhale Shamrocks, Andys of Ballyahle:Barrow Rangers, The Silver Weir, Paulstown: Bennettsbridge, The Corner House: Blacks & Whites, Blacks & Whites Club House
Carrickshock, 1.Clearys of Hugginstown,2.Malzards of Stoneyford: Carrigeen, The Royal Oak Pub; Clara, Connolly's of Dunbell: Cloneen/Railyard Cloney Brennan's Bar Mooneenroe
Conahy Shamrocks, Conahy Shamrocks GAA Club: Danesfort, 1.The Grange Inn Cuffesgrange, 2.The Harvester Danesfort, 3.Sheridans of Ennisnag, 4.Delaneys of Kells
Dicksboro, Pembroke Hotel Patrick St. Kilkenny, Dunnamaggin/Kilmoganny, 1.O'Connors of Dunnamaggin, 2.Dunphy's Kilmoganny: Emeralds, Butlers:
Erin's Own,1. Bollards, 2. Dillons, 3.The Vaults : Fenians, 1.Billy Fitzpatrick's Pub Johnstown [Barry's], 2.Pascal Ryan's Johnstown, 3.Ryan's Bar Crosspatrick: Galmoy, Maguires Bar
Glenmore, The Glen Bar: Graignamanagh, The Cosy Inn: Graigue Ballycallan, Brennan's Bar Kilmanagh: James Stephens, James Stephens GAA Club
John Lockes, 1. The Steppes Bar, 2.The Cosy Inn,: Kilmacow, 1.Irish's Bar 2.The Fox's Den: Lisdowney, Mackeys of Gathabawn: Mooncoin, Mooncoin GAA Complex: Mullinavat, Rod Iron Pub
O'Loughlin Gaels, O'Loughlin Gaels GAA Club: Piltown, 1.Piltown GAA Complex, 2.Anthony's Bar,Piltown :Rower Inistioge, GAA Community Centre; Slieverue, Stapleton's Pub;
St Lacthains, Kavanagh's Bar Freshford: St Martins/Muckalee, 1.The Cave Bar, Corbettstown, 2.The Rancher's Return, Coon: St Patricks , Hogans of Ballyraggett
Thomastown, The Salmon Pool: Threecastles, The Rock Bar, : Tullaroan, Connolly's; Tullogher Rosbercon, Paddy Ryan's Pub
Windgap,The Auld House, Kilamery,2. Maloney's,Windgap; Young Irelands, The Ouncel, Dungarvan
Kilkenny City, 1.Rafter Dempsey's, Friary St., 2.Pat Carroll's, Ballybough St., 3.Lenehan's, Castlecomer Rd., 4.O'Gorman's, John St., 5.Leydon's Pub, John St., 6.Egan's, John St., 7.The Sceilp Inn,College Rd. 8. Campions, Blackmill St., 9.The Black Cat, Blackmill St., 10. O'Riada's, Parliament St.
Kilkenny supporters in every club and parish in Kilkenny have an opportunity to play their part in the preparation for the All Ireland showdown against neighbours, Tipperary, by taking part in Kilkenny County Board's 'Drive For Liam' Quiz. This new event, run in conjunction with KCLR and Kilkenny Vintners Federation, is sure to attract huge interest from GAA club members and Kilkenny Supporters throughout the county. On Thursday 25th August quiz teams will gather in Kilkenny Clubs and Pubs and take part in a Quiz broadcast by KCLR. It will cost just €20 for a team of 4. THere are fantastic prizes of All Ireland tickets, tickets to the Banquet in CityWest and accommodation on the night of the All Ireland hurling final
An updated list of Clubs and Pubs taking part will be available on this website. Don't miss out – play your part in the 'Drive for Liam'. Contact Seamus Reade, Chairman of the Allireland Quiz Committee for details at 086-3881277