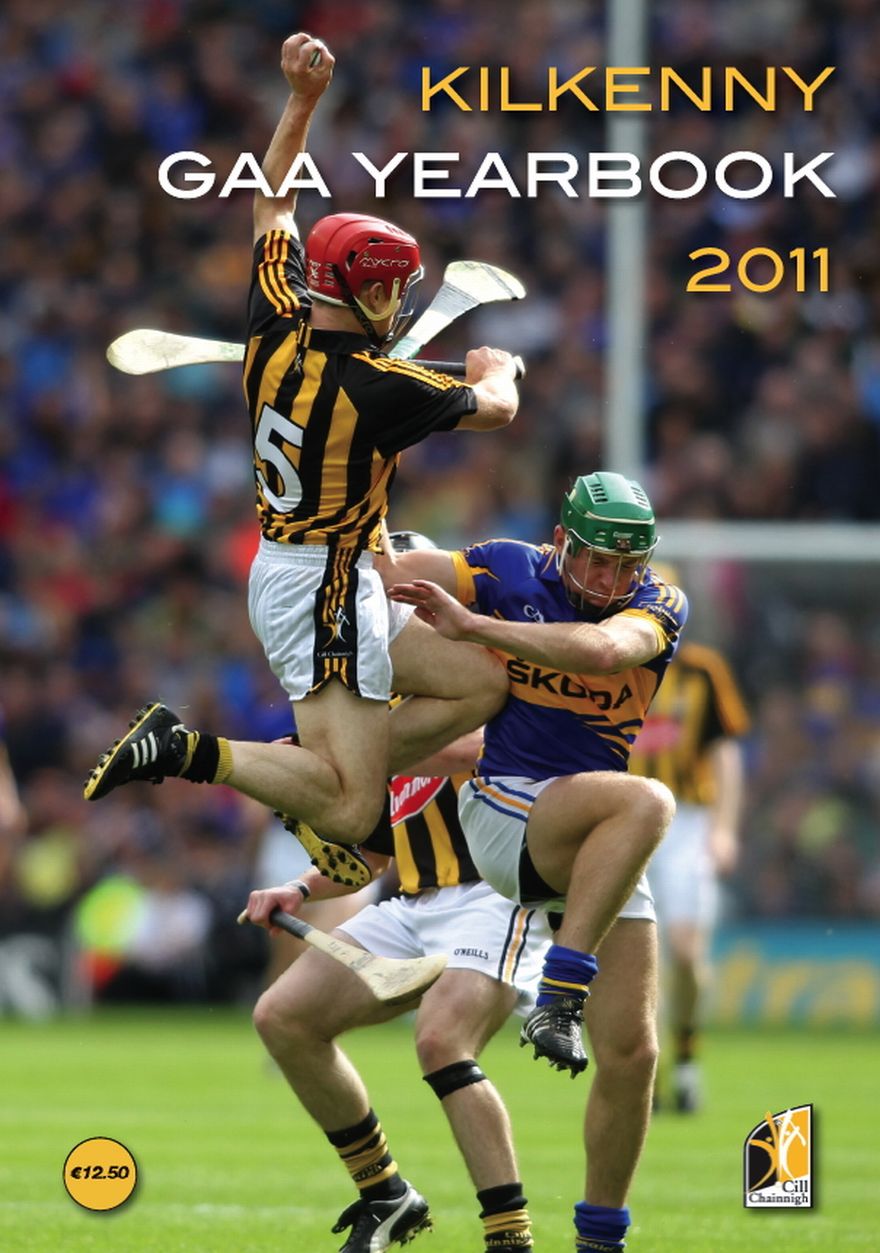 "A Black and Amber Gem" The 2011 Kilkenny GAA Yearbook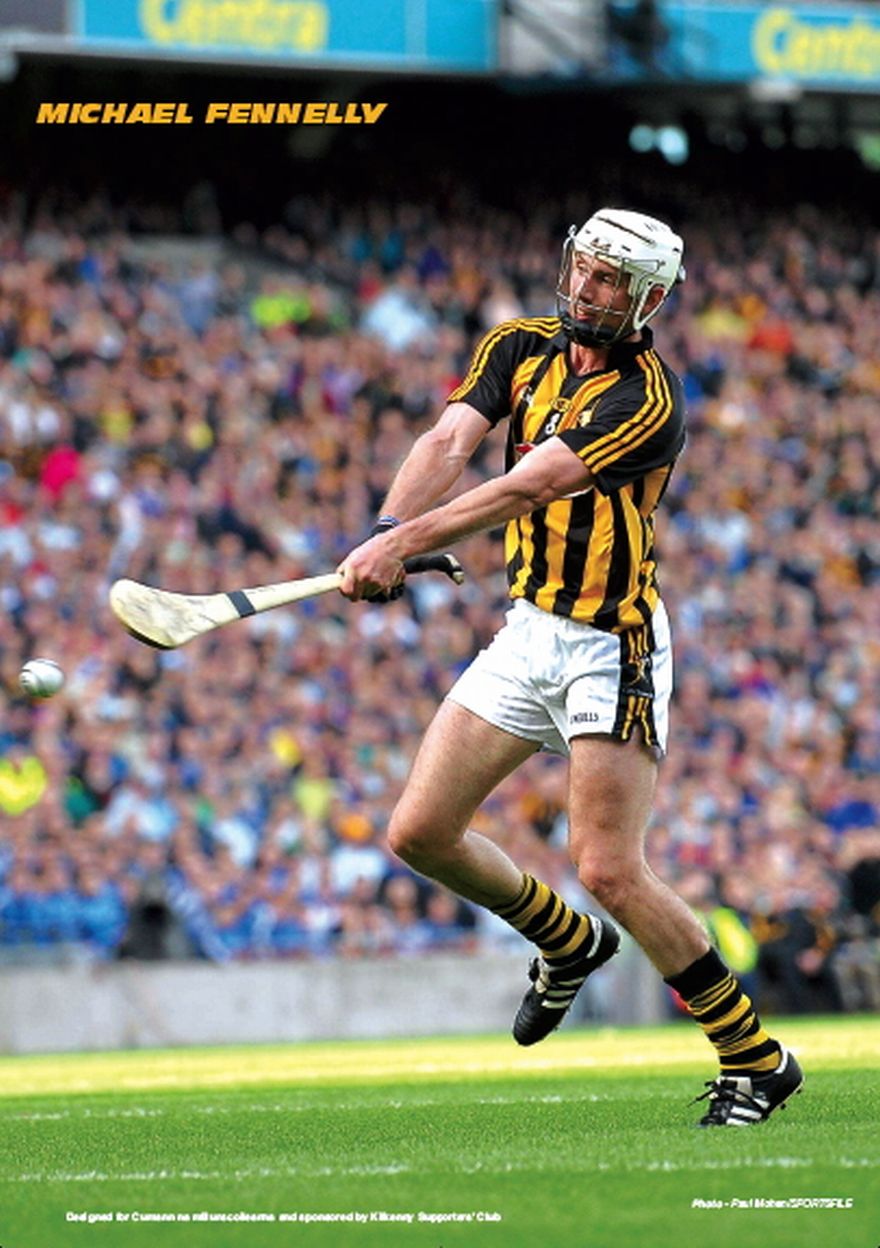 From the front cover photo of Tommy Walsh soaring eagle eyed to the heavens, the tone is set right through to the final page, the Championships Roll of Honour, in this years All Colour All Action Yearbook publication.
Included are hundreds of teams from the All Ireland Senior Hurling Champions down to the Stars of the future in the club under sixes and eight sides. They include teams of Hurlers, Handballers, Camogie and Ladies Footballers at Go Games, Cúl camps, Féile Competitions and Club and Intercounty Leagues and Championships in all parts of the country. The book is interspersed with features on Suit Lengths, Players and Coaches of the Past, Memories, All Stars, Photos of Supporters Faces from near and far and a Pull out Wall Poster.
How it all happens from the grass roots in the Clubs to Croke Park is also covered from the diggers and dumpers, to the picking of the stones on the new pitch. Onwards the story goes through Cutting the Grass, Rolling the Bales, Launching Books, Throwing wet Sponges and Horse Shoes and selling Timber to keep the scene rolling smoothly along.
With Highlights for every one, a rare intercounty football win is covered along with all of the Schools and Colleges ties.
Put together by a team of volunteers who were aided and abetted by Club PRO's and Photographers, the group were supported by a range of Advertisers reflecting the A-Z of Business Life.
Eight pages larger than ever, this year's publication is to be found in all local bookshops and costs just €12.50
Read on for Photo of Front Cover and Wall Poster of Hurler of the Year Michael Fennelly