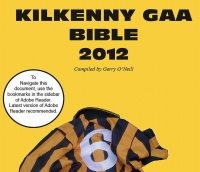 The latest version of the Kilkenny GAA Bible with all the available records updated to 31st of December 2011 is now published on the County Website. This valuable resource of Results, Winning Teams, All Stars, Referees, Officers, Club Colours and Crests in Hurling, Football, Camogie and Handball is the most up to date County Publication of its type in the country. Included in the "Bible" for the first time are the Ladies Football Results from Senior grade down to the Primary Schools finals along with the County Officials.
Having grown substantially over since its first publication in 1999, the latest version, compiled by Gerry O'Neill, contains over five hundred pages and has been split in two parts for Local Kilkenny details and records at National level.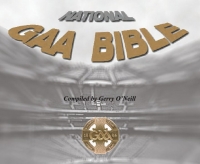 For Clubs in the County, the easy to follow index and search options would deliver a club Roll of Honour in a short time.The National version now contains all of the facts figures, names, participating teams and attendances across the GAA world with all of the Oireachtas teams now making their debut in print.
Now located on "Cloud", the Bibles can be uploaded instantly. Click here