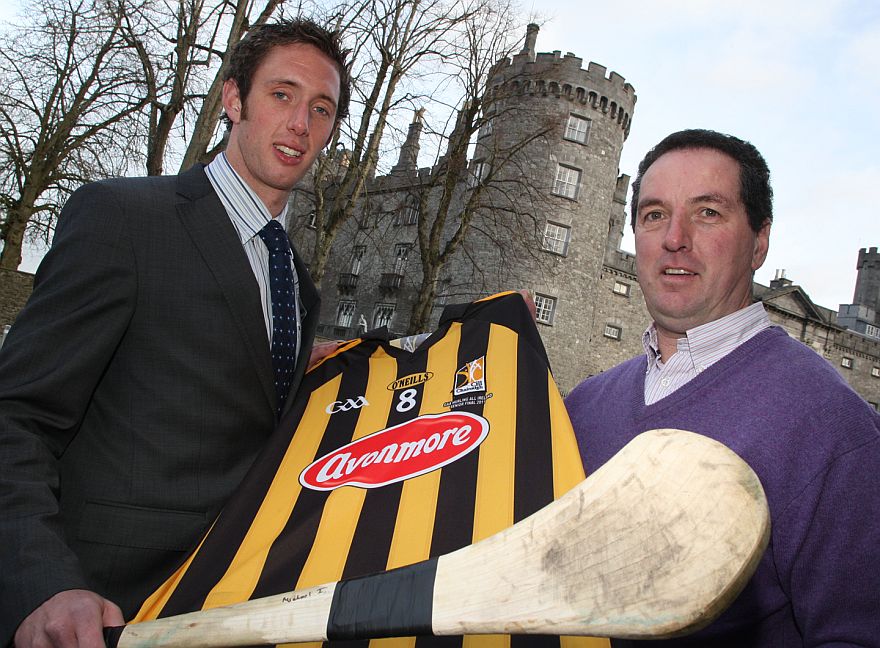 All Star Hurler, Michael Fennelly having recently spent a week building houses in the townships of South Africa has donated for Auction his 2011 All Ireland Jersey and Hurl to The Niall Mellon Township Trust.
Having participated in the The Building Blitz week in November 2011, Michael saw first hand the horrendous living conditions that people must endure daily. "For me, the experience with The Niall Mellon Township Trust has been unbelievable. When you actually see the poverty in front of your eyes, that's when it hits home. I am delighted to do anything I can to help and I hope that by donating my jersey and hurl that good will come from it"
The proceeds from the sale of these collectors items will enable the charity to continue their year round house building programme, helping some of the most disadvantaged and marginalised people in South Africa move from a shack to a house. Michael presented the sporting gems to Liam Mullen, staunch Kilkenny supporter and Veteran Volunteer with charity having travelled to South Africa every year for the past 10 years.
The Niall Mellon Township Trust, celebrating its 10th Anniversary was established to provide homes for the impoverished communities in the townships of South Africa. It believes in a world where every person lives in a home to enable them to develop to their fullest potential. To date the charity has over 80,000 people and their target is to house 100,000 people by the end of 2012.
For further information on the Auction and charity please go to www.nmtownshiptrust.com or phone 01 4948200.