Graigue/Ballycallan GAA Club Forecast Competition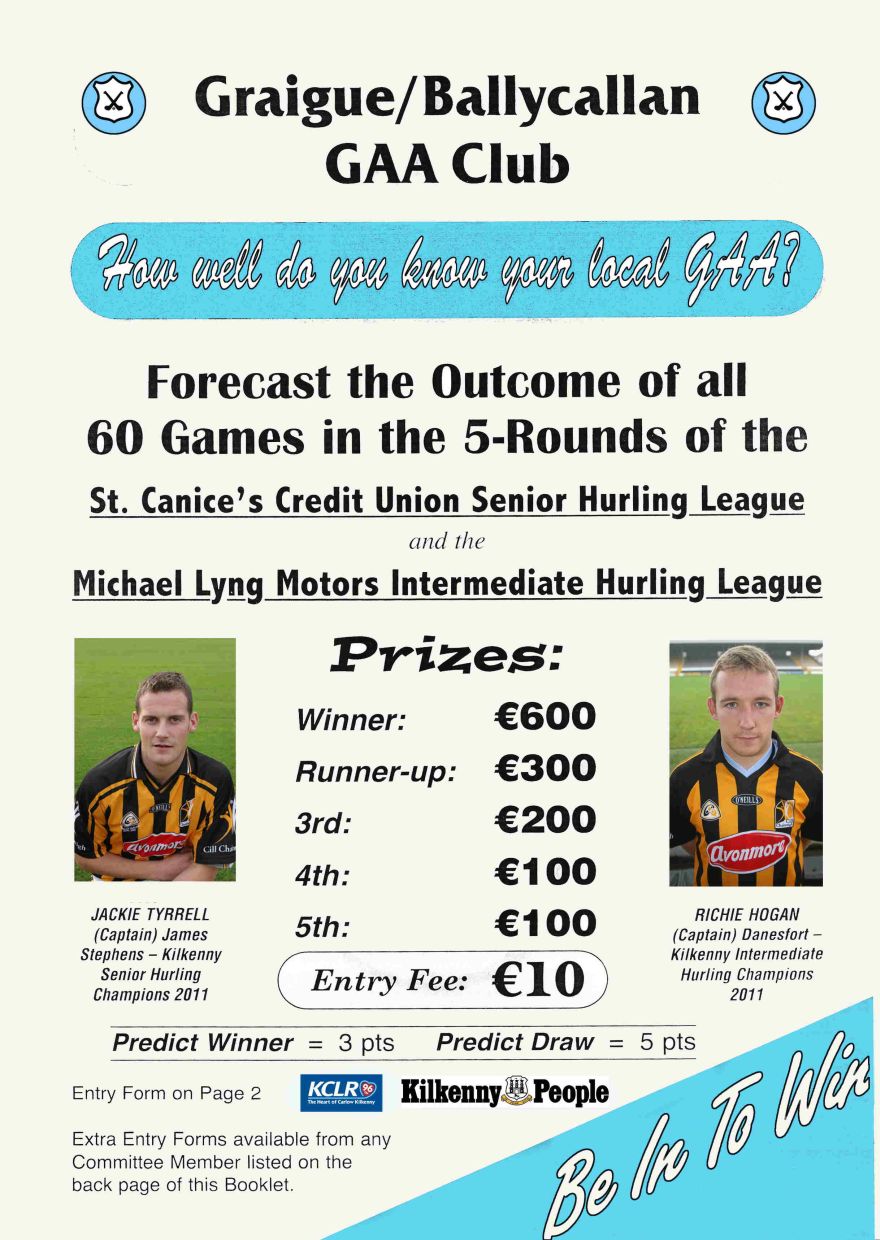 Forecast the Outcome of all 60 Games in the 5 Rounds of the St. Canices Credit Union Senior Hurling League and the Michael Lyng Intermediate Hurling League.
Prizes: Winner: €600. Runner-up: €300 3rd: €200: 4th: €100 5th: €100.
Entry Fee: €l0. Entry Forms available from any Committee Member listed.
Rules: Entry fee is €10 (per form) to be returned with completed Committee Entry Form to any member listed below. Closing date for entries is 22nd April 2012.
Rules: Decision of the Committee is final on all matters relating to the competition.
ln the event of a tie – total amount of goals scored in all 60 games of both Leagues will decide the winner' Please enter amount of goals you think will be scored in all 60 games in Box at bottom of the Form. Person with nearest to total will be declared the winner.
Name, address, phone number and club (if a member of one) to be entered on all entry forms.
X to indicate choice of Outcome in Box provided for each Round. Winner = 3 pts; predict Draw = 5 pts
Entrant leaders in the competition will be published in the Kilkenny People and will be announced on KCLR after each round of games.
Prize giving night will be held at a date to be announced at Rafter Dempsey's, Friary Street, Kilkenny – Graigue Balllycallan's main sponsor.
Graigue/ Ballycallan Competition Organizing Committee
Pat Hayes (Chairman) 087-2844349 Tom McGrath 086-3785406, Dave O'Neill 086-0671169, John Hoyne 087-6250463, Adrian Ronan 087-2551197, Milo Hennessey 085-7788585, Maurice Ronan 087-416266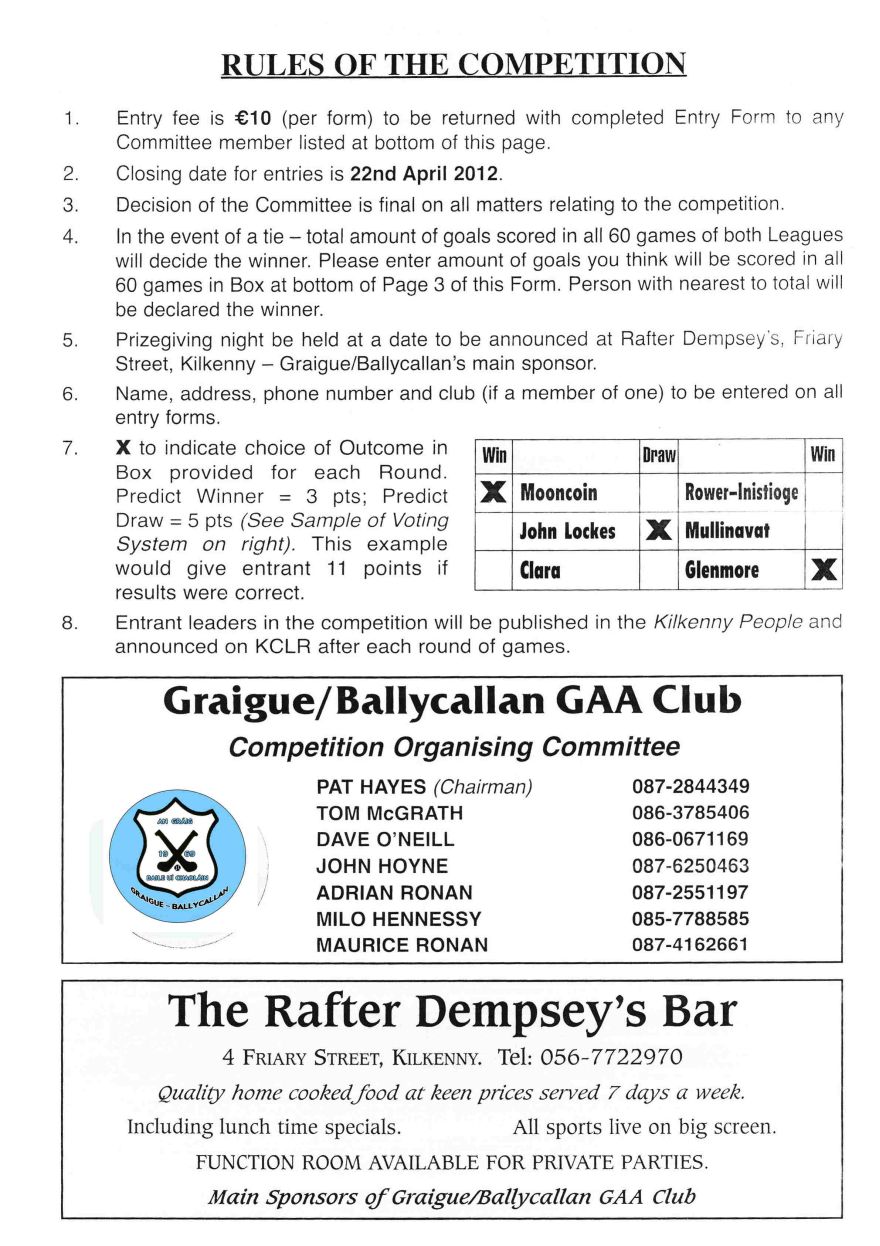 1.