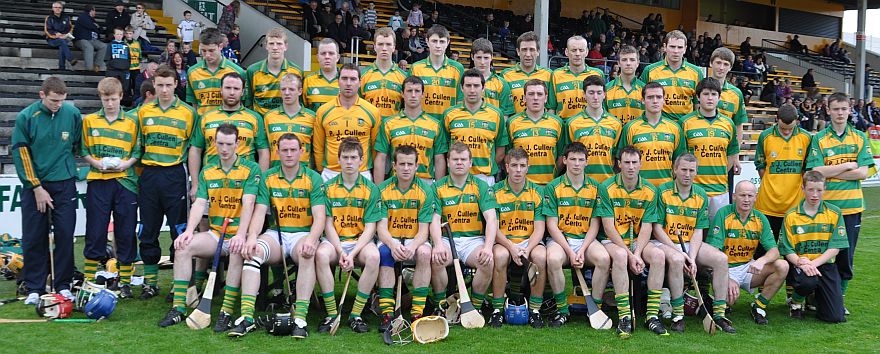 County Junior Finalists 2012 Bennettsbridge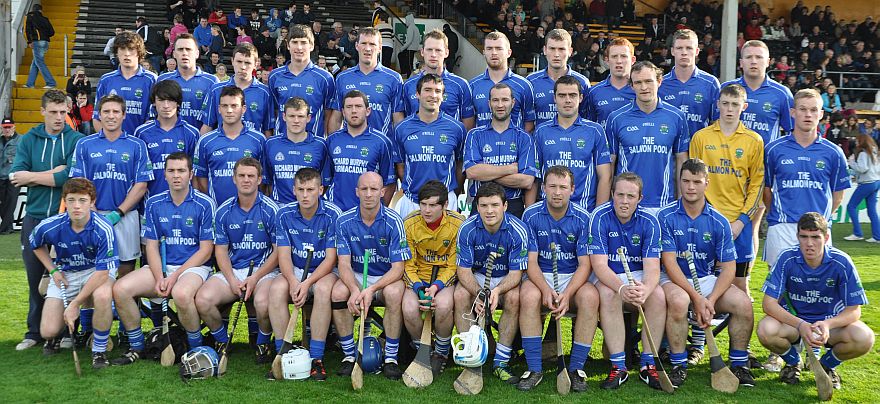 County Junior Finalists 2012 Thomastown
Finals between neighbouring clubs, as well as finals in their own right, sometimes take on a life of their own. Both sides struggled at times in their semi-finals. Thomastown, Southern Junior Hurling Champions & Cahill Cup winners, clashed with Lisdowney, Northern Junior Hurling Champions & All-County League Winners, in an enthralling and at times almost an epic encounter. They really impressed as they battled to lead by two points at half time when their opponents threatened to overwhelm them in the first 20 minutes. Again facing into the last 20 minutes, down to 14 players and two points behind, they continued to drive forward and level the match. Their efforts were further rewarded with an opportunist goal giving them the momentum to edge their way to victory. The 'Bridge's game with O'Loughlin's didn't quite reach the heights of the other semi-final. They were also under severe pressure for long periods of the first half and, but for tremendous saves and wayward O'Loughlin's shooting, could have been in very deep trouble. However, like their final opponents, they staged a fine rally before the break to lead by 4pts. Good forward play by the 'Bridge continued after the break and they battled well to ensure a final spot.
These teams have great potential with many talented young hurlers. The 'Town's greater experience and strength in depth should tip the balance in their favour but the 'Bridge, having exceeded their own current expectations for their developing young squad, will be endeavouring to give this game everything. The victors will undoubtedly be well equipped for the challenges that lie ahead.
The reward for the winners is not only a coveted Junior Hurling title but a place in the intermediate ranks for 2013 and an immediate opportunity to pursue Leinster Junior Hurling Championship glory and perhaps, if successful, hit the All-Ireland trail in search of further honours and maybe a chance to emulate St. Patrick's, Ballyraggett, 2011 achievement in Croke Park next February.
Referee: Peter Burke, Emeralds.