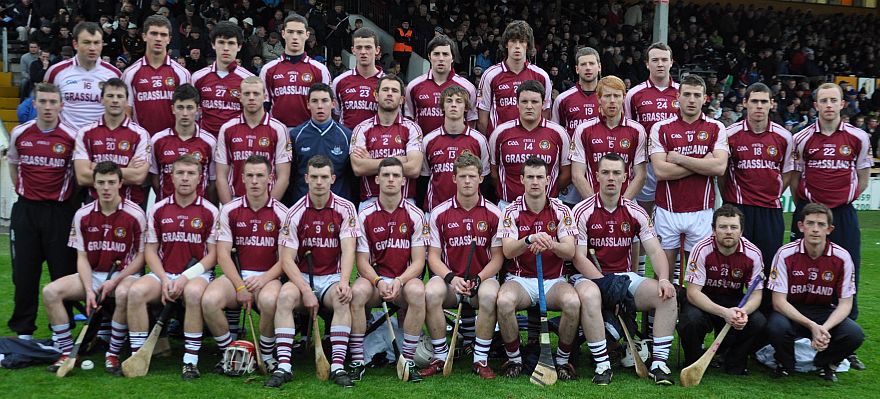 The St. Canice's Credit Union county senior hurling championship final at 2.30pm. on Sunday 11th November in Nowlan Park will see the experienced Ballyhale Shamrocks take on Dicksboro who are playing in their first senior final since 1994. It should be an interesting contest as Ballyhale backboned by Shefflins, Fennellys 'Cha' Fitzpatrick and experienced campaigners such as Eamon Walsh and Bob Aylward will face a relatively unknown Dicksboro team who have combined hard graft with pace and skill to reach this stage.
In the semi-finals Ballyhale played with a freshness that was probably missing in last year's decider. The re-positioning of some players and the introduction to the team of a couple of others allied with a well timed coming to form saw them give a complete performance against O'Loughlin Gaels. Their forwards showed all the positioning sense and awareness along with scoring power which have been trademarks of Shamrock's teams down the years but their backs also excelled holding the city team's starting six forwards to just two scores from play. Dicksboro for their part were also impressive winners over last year's champions, James Stephens in the other semi-final. It has been a bit of a roller coaster year for the city team as a poor League saw them finish in the relegation zone but their subsequent form in the knock out stages has been most impressive particularly against St. Martin's and the Village. What was most striking was the absence of panic in the second half of the despite the loss of key players to injury. Their pacey approach to the game, constant movement, skill and sheer hard work were more than James Stephen's could cope with on the day.
Most neutral followers would if forced to give an opinion probably come down on the side of the Shamrocks who have been there and done it all before. Dicksboro's biggest disadvantage Sunday may not be their inexperience but that they have now shown their hand and for Ballyhale forewarned may be forearmed. An interesting contest awaits.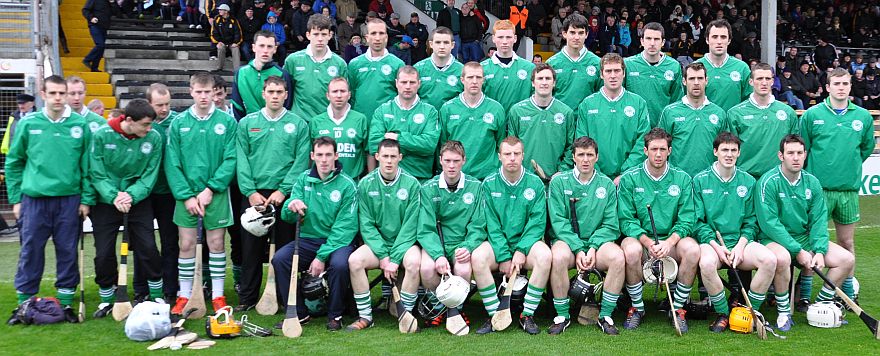 The senor final is preceded by the Michael Lyng Motors Intermediate hurling championship semi-funal replay between Rower Inistioge and St. Patrick's Balyragget at 12.30 pm. The sides were closely matched the last day with a draw probably a fair result although supporters of both teams will point to chances not taken which might have settled the issue. Their second meeting should be well worth getting to Nowlan Park early for.
The Kilkenny All Ireland winning winning minor team of 1962 will be guests of Kilkenny County Board and Springhill Court Hotel on Sunday. This team which beat Tipperary in the final was the last part of a Kilkenny three in a row success at this level.
Also on the Agenda on Sunday is the Kilkenny GAA Supporters Club Training & Holiday Fund Draw which will take place at half time in the senior game. The first prize is €5000 and there are also colour TV's to be won. Tickets cost just €10 and can be bought from your local GAA Club or on te day at Nowlan Park.