Defending champions, Kilkenny didn't have things easy, but they produced a terrific closing 20 minutes or so to claim their first win and inflict a first defeat on Waterford (2-15 to 0-16) in a high class National Hurling League clash at Nowlan Park today, writes John Knox.
The Cats lost Richie Power to the flu bug before the game even started, and then hamstring injuries called a halt to the involvement of Jackie Tyrrell and Paul Murphy. But despite these setsback, which added to the losses through injury of Henry Shefflin, T.J. Reid, Michael Rice and Michael Fennelly, the champions still produced a stirring performance that delighted the near 7,000 crowd.
Waterford opened backed by the wind blowing towards the city end and they had slightly the better of things early on. However, they were never given much leeway, and the scores were level twice during the opening 20 minutes.
The Suirsiders jumped ahead with points from Shane O'Sullivan and Pauric Mahony at the double nearing the half
hour mark. They then surrendered possession on a short puck-out and excellent new attacker, Ger Aylward made them pay when he powered through for a Kilkenny goal to level things again, this time at 1-4 to 0-7.
The teams were still together after 34 minutes, but late, late points from Jake Dillon and Kevin Moran gave Waterford a slender interval lead of 0-11 to 1-6.
Kilkenny blasted into action in the new half. Quick points from Aidan Fogarty and Eoin Larkin (free), following a foul on Richie Hogan, brought them back on terms. They actually got in front with a super points from the right wing by Aidan Fogarty, but Waterford stormed back to equal terms again.
In a game of swaying fortunes, the visitors slipped ahead again, this time working up a three point advantage (0-15 to 1-9) by the 50th minute. Kilkenny never gave up chasing, however.
An uplifting point from the confident Ger Aylward was followed by a magnificent one from hugely impressive new midfielder, Lester Ryan before Matthew Ruth equalised (0-15 to 1-12).
The Cats were on a roll and they simply let rip, out-working, out-thinking and out-playing the opposition during the rest of the match. In fact, the scoring returns during the closing 20 minutes were 1-6 to 0-1 in favour of the Cats, who travel to Ennis to face Clare next Sunday.
"Our aim still is to win the League," suggested Kilkenny manager, Brian Cody, afterwards. "This win gives us a lifeline."
Scorers: Kilkenny – Eoin Larkin (0-6, five frees); Ger Aylward, Matthew Ruth (1-1 each); Aidan Fogarty (0-3); Richie Hogan (0-2); Lester Ryan, Colin Fennelly (0-1 each). Waterford – Pauric Mahony (0-6, five frees); Jake Dillon (0-3);
Shane O'Sullivan (0-2); Kevin Moran, Brian O'Halloran, Shane Walsh, Maurice Shanahan (0-1 each).
Kilkenny – Eoin Murphy, Paul Murphy, J.J. Delaney, Jackie Tyrrell, Tommy Walsh, Brian Hogan, Kieran Joyce, Lester Ryan, Paddy Hogan, Aidan Fogarty, Richie Hogan, Eoin Larkin, Mark Bergin, Colin Fennelly, Ger Aylward. Subs – Padraig Walsh for Tyrrell (inj) 23rd min; Matthew Ruth for Bergin ht; Willie Phelan for P. Murphy (inj) 45th min.
Waterford – Stephen O'Keeffe, Shane Fives, Liam Lawlor, Stephen Daniels, Jamie Nagle, Michael Walsh, Kevin Moran, Shane O'Sullivan, Paudie Prendergast, Brian O'Halloran, Seamus Prendergast, Jake Dillon, Brian O'Sullivan, Shane Walsh, Pauric Mahony. Subs – Jamie Barron for B. O'Sullivan 44th min; Maurice Shanahan for S. Walsh 55th min; Ray Barry for K. Moran 63rd min.
Referee – James McGrath (Westmeath).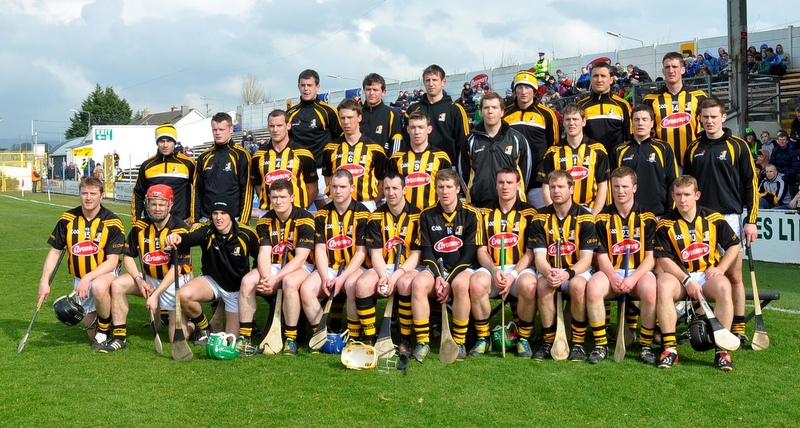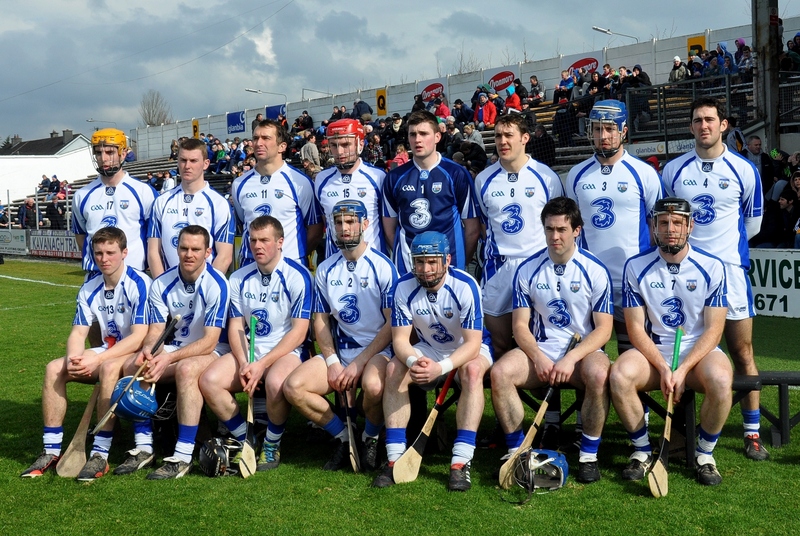 Additional Photos courtesy Martin Rowe Photo: