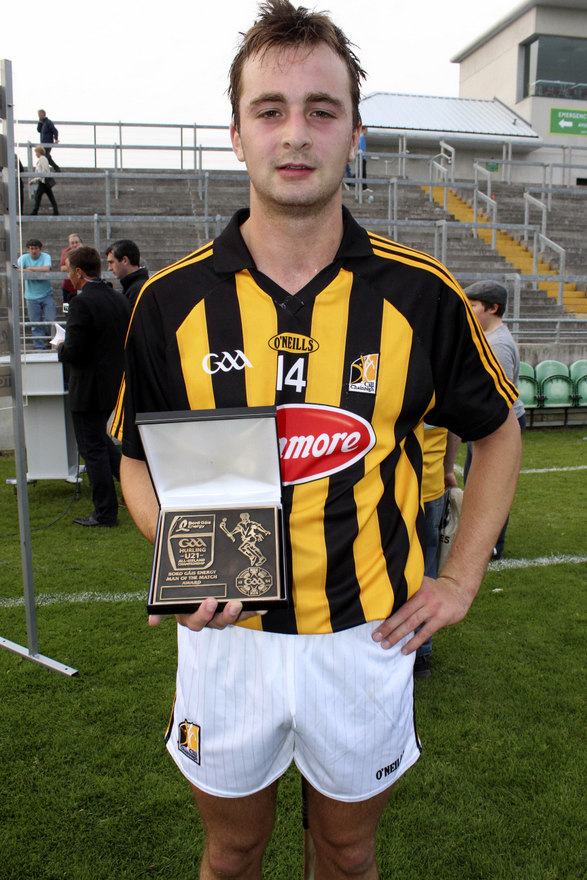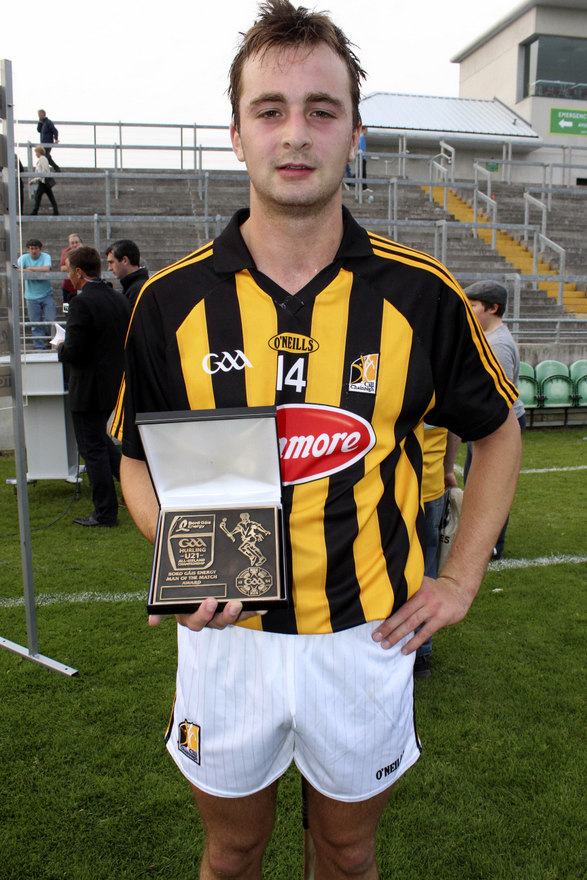 Man of the Match Kevin Kelly picured with his award after the game.
Match Report, Courtesy Irish Times Sport:
Behind by a point at the break, Kilkenny scored the first three points of the second half but were stunned when the outstanding Stephen Quirke goaled from a 21-yard free in the 39th minute.
A relieved Kilkenny took over after that, registering the final five points for an ultimately decisive win, though the final scoreline does not do justice to Offaly's efforts.