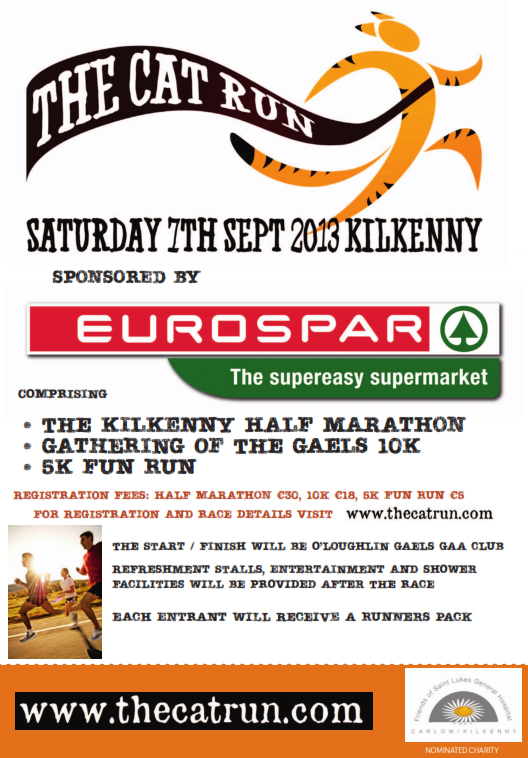 To all interested runners at your Club,
Kilkenny may not have a date in Croke Park the first weekend in September but we're organising another great Kilkenny event on Sat. 7th September – The Cat Run. The Cat Run refers to three concurrent runs – a half marathon, 10k race and 5k fun run – starting from O'Loughlin Gaels. We've selected a great route for this fund raiser and the event will also raise some money for St. Luke's Hospital . All the relevant info, routes, registration details etc are on www.thecatrun.com
We'd love to see you participate on the day and please pass on this information to your fellow runners.