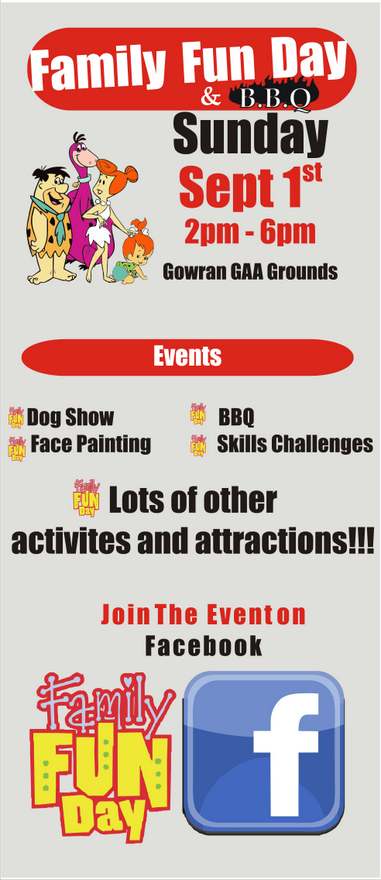 Finish the summer in style at Gowran Family Fun day
Holidays are over, back making school lunches – starting to feel like the summer is gone? Not to worry, Young Ireland's GAA club Family Fun Day and BBQ on Sunday September 1st offers a great opportunity to finish the summer in style!
The day promises to offer games and attractions for young and not so young alike.
A new attraction this year will be the presence of the Irish Coast Guard with a lifeboat, command unit truck and a planned fly over and helicopter landing later in the day which will give children (and their Parents!) a close up view of these impressive machines.
For fans of The Cube on TV there will be a chance to beat 'The Square'!
Denis Staunton from Funky kids will provide music and games. All of the traditional attractions will be there including Hurling & Camogie games, Skills Challenges, Wheel of Fortune, Bongo and a Bottle Stall and many more.
There will be lots of food available to keep energy levels up, ranging from a BBQ, teas and homemade cakes to soft drinks and treats.
There will also be a Dog Show with categories for all shapes and sizes! Registration begins at 3pm with the show following at 3:30.
All these fun and games will kick off at 2pm in the GAA grounds. Hope to see you there!