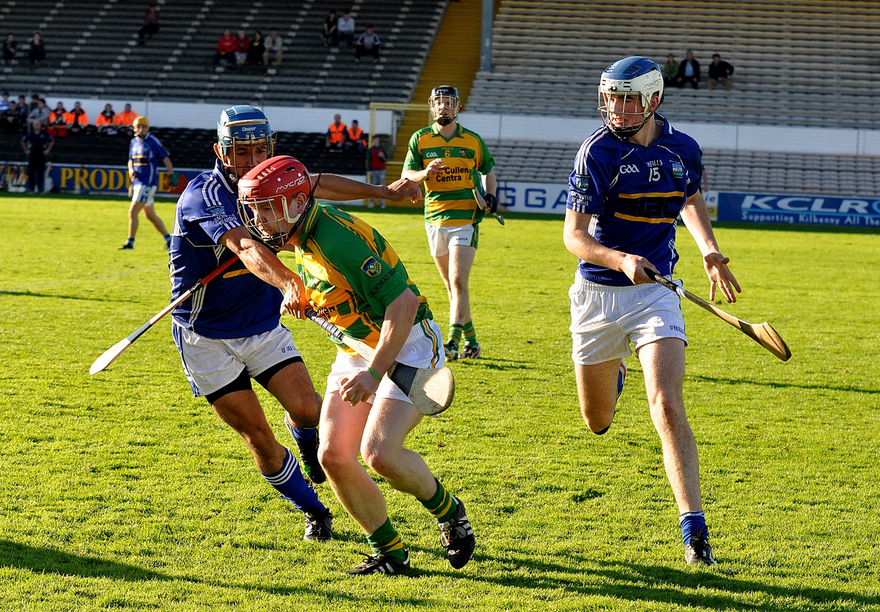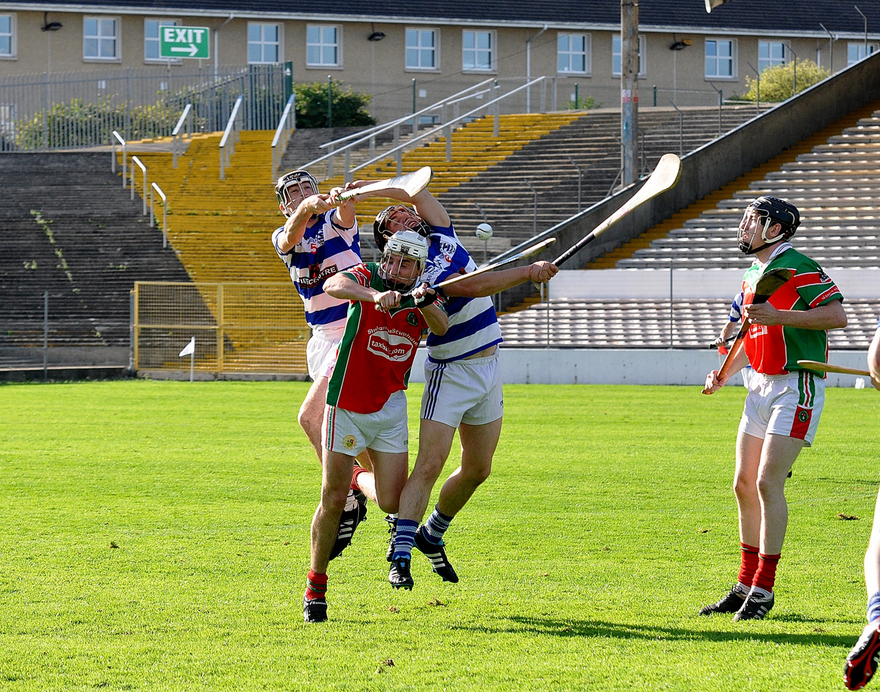 Action from this year's JJ Kavanagh & Sons Junior Semi-Finals Bennettsbridge v Barrow Rangers and Lisdowney v James Stephens. (Photos Willie Dempsey)
Although both clubs have been playing at Junior level for some time now next Sunday's J J Kavanagh and Sons Junior County Final will no doubt bring many people back to an important day in both club's histories. The 1950's and 60's was a golden era for Bennettsbridge winning 11 senior titles between 1952 and 1971. At the same time Lisdowney were desperately trying to make the breakthrough from the Junior grade a feat they achieved by defeating Knocktoper to win the 1960 Junior title. Building on this success they went on to reach the Senior Final in 1962 only to come up against a legendary Bridge side in the Final where they were defeated 5-7 to 2-8. Ironically, Kilkenny GAA will be honouring the 1963 Kilkenny side at the senior final on Sunday 27th and that same Bennettsbridge team supplied 8 of the 24 panel in that year including Captain Seamus Cleere. Who will make history next Sunday? There's a cracker in store! Throw in is at 1.45.
Bennettsbridge players on 1963 Kilkenny team: Martin Treacy, Seamus Cleere, Paddy Moran, Johnny McGovern, Noel Skehan, Timmy Kelly RIP, Tony Kelly & Jim Treacy.