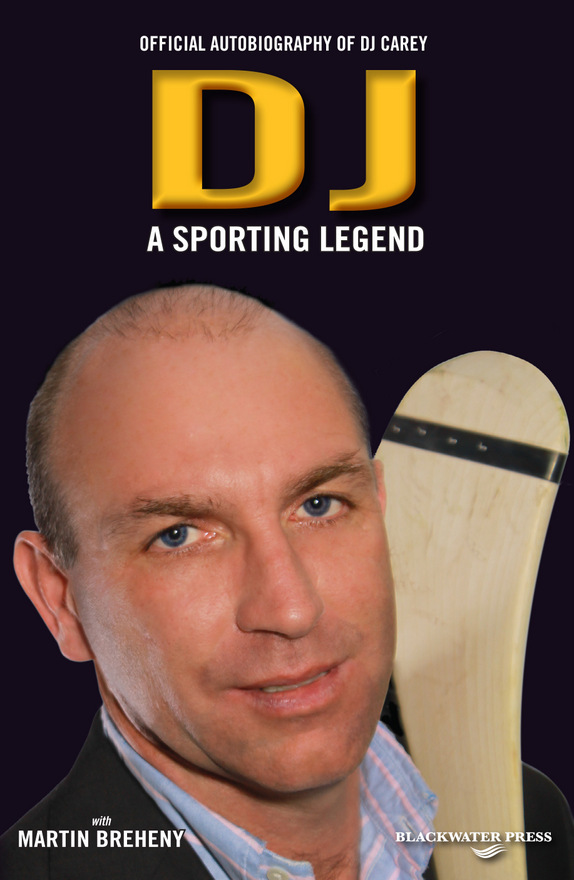 The eagerly awaited autobiography of D J Carey written in conjunction with Martin Breheny and published by Blackwater Press will be launched in Langtons Hotel next Monday night at 8pm by Brian Cody. D J's many admirers and supporters around Kilkenny and beyond are invited to attend. D J will be on hand to personally sign copies of his new book.
One of the greatest hurlers of all time, D J carey's exploits earned him membership of an exclusive club reserved for great Irish sporting legends.
Universally recognised, admired and respected for his skill, sportmanship and humility, D J illuminated the hurling world in a career where his brilliance was in evidence from childhood and which continued for 16 years on the Kilkenny senior team, during which he won every honour in the game, including 5 All Ireland senior medals and nine All Star awards. He was twice named as Hurler of the Year.
From his earliest days playing in Gowran National School, to his progression to the local Young Irelands Club, on to St Kierans College Kilkenny and later to the famed black and amber of the county team, D J's remarkable talents earned him a special status which endures to the present day.
Despite the many triumphs and successes, his life has also had it's trials, tribulations and setbacks, which he took on with the same focus and determination that underpinned his sporting career. This is D J's personal account of his life and times, told in a typically honest and forthright manner.