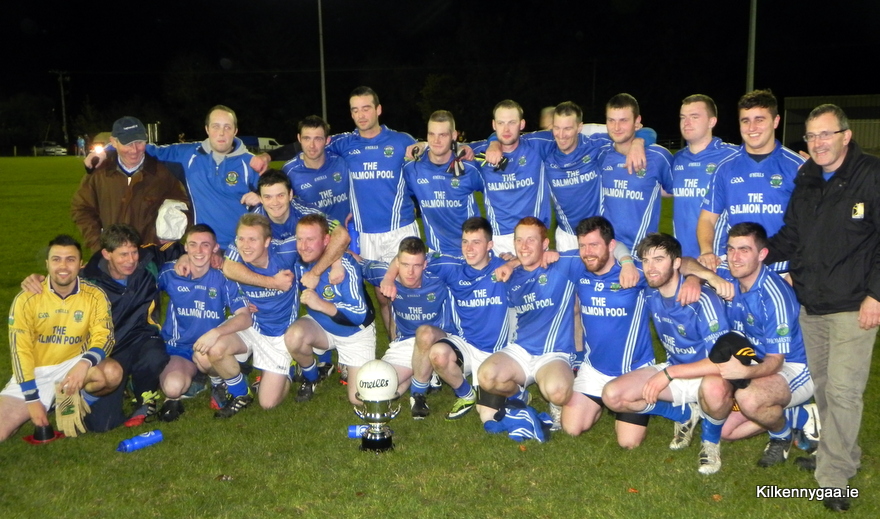 The victorious Thomastown team.
Thomastown 5-5 Piltown 1-3
The fast moving pace of the Thomastown midfield and forward line was the difference between the sides. Once captain David Prendergast opened the scoring after seven minutes with a Thomastown goal the writing was on the wall. By half time they had added two more from Jonjo Farrell and Darragh McGarry with two excellent points from placed balls by David Prendergast. Piltown's only reply was a Philly Kenny point after nine minutes. Half Time: Thomastown 3-2 Piltown 0-1. Any hope that the home side had for a better second half was dispelled eight minutes in when David Prendegast landed his second goal to leave 14 points between the side. Piltown made a number of substitutes as the game progressed and one of these, Tommy O Gorman scored 1-1 in the final 6 minutes. Thomastown substitute Conor Walsh wrapped the game with his sides fifth goal 4 minutes from time. Final Score: Thomastown 5-5 Piltown 1-3.
Click HERE for match programme