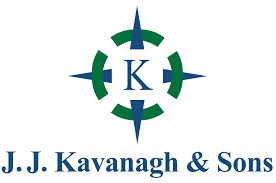 Muckalee will be all out to avenge last year's narrow defeat to Railyard (1-5 to 1-4) when the sides meet once more in the J J Kavanagh and Sons sponsored County Senior Football Final in Nowlan Park on Saturday evening 7pm.
On the way to the final Muckalee had a 3-8 to 1-6 win over Conahy Shamrocks in the quarter-final before putting up an impressive 3-11 to 0-6 scoreline over Glenmore in the semi-final. Meanwhile Railyard were pushed all the way by James Stephens in their quarter-final (1-14 to 3-5) before disposing of Mooncoin 0-11 to 0-4 in the semi-final. The sides last met in the League semi-final back in February when Railyard came out on top 1-8 to 0-6.
Six Railyard players – Paddy McConingley, Philip Roche, Caleb Roche, Cormac McDonald, Paul Donnelly and Conor McDonald along with Muckalee's Noel Darcy and Ollie Walsh were members of the Kilkenny squad which won the British Junior Final in Edinburgh last weekend.
A large crowd turned out for the 2014 final in Nowlan Park – a game incidentally also played on the eve of the Leinster Hurling Final – and they were treated to an exiting game of football. There is never much between these two great rivals with the outcome of the 2015 decider difficult to call.