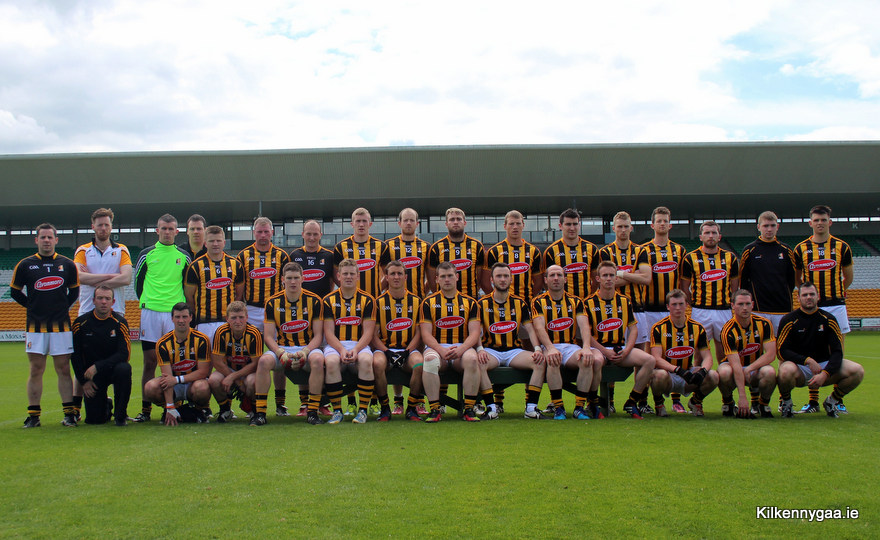 Mayo 1-12 Kilkenny 0-8
Kilkenny opened up in a very defensive set up and conceded 5 points without reply in the first 15 minutes. Mayo were attacking in waves and when their impressive corner forward Damien Mc Ging goaled in the 19th minute it was time for Kilkenny to change their formation. Graignamanagh's Michael Bolger extracted a great save from Mayo keeper Blake Forkan in the 21st minute and he converted the resultant 45 to register Kilkenny's first score. Michael Malone from Mullinavat powered into the game and registered two points in as many minutes to make it three Kilkenny scores on the bounce without reply. Paul Donnelly added a fourth just before half time to leave just 5 between the sides at the break 1-6 to 0-4. You could see the belief return to the Kilkenny players and crucially they got the first point in the second half when centre back Paddy Mc Conigley of Railyard scored. They continued to match Mayo for most of that second half with Caleb Roche adding two more points from frees. Conor Mc Donald pointed in the 52nd minute to again leave just 4 points between the sides but the goal that Kilkenny threatened to score just would not come and Mayo tagged on the last three scores to run out deserving 7 point winners 1-12 to 0-8.
This is Kilkenny's 3rd year in the British Junior Championship and 2015 is easily the most impressive. Few would have given the side any chance against Mayo and many feared a wipe-out when Kilkenny stepped up from playing teams in the UK. Once Kilkenny found a bit of belief in themselves and threw off the shackles they more than matched their more illustrious opponents. In fact Kilkenny out scored Mayo from the 20th minute to the end of this game 8 points to 7.
David Herity probably best summed up the feelings of the players in a tweet after the game: " Sickening loss for @KilkennyCLG footballers today but still great progress made this year. Best of luck 2 @MayoGAA in d final"
Kilkenny
J J O Sullivan(St Patricks); Stephen Duncan(Danesfort); Bobby Aylward(Ballyhale); Noel Darcy(Muckalee); Joe Fennelly(Mullinavat); Paddy Mc Conigley(Railyard); Philp Roche(Railyard); Michael Malone(Mullinavat); James Culleton(Mullinavat); David Herity(Kilmoganny); Caleb Roche – Captain(Railyard); Cormac Mc Donald(Railyard); Michael Bolger(Graignamanagh); Paul Donnelly(Railyard); Brian Egan(Dicksboro).
Subs: David Lyng(Rower Inistioge) for Cormac Mc Donald [half time]; J J Grace(Grangenolvin) for David Lyng(BC) [40 mins]; Jason Sheily(Tullogher Rosbercon) for Michael Bolger [48 mins]; Donnacha O Connor(Tullogher Rosbercon) for Paul Donnelly .[58 mins] – Other subs – Ian Kavanagh(Graignamanagh); Dan Mc Cormack(John Lockes); Peter Mc Bride(Young Irelands); David Roche(Railyard)
Extended Panel: Robert Shore (Muckalee); Paul O Flynn(Dicksboro); Rob Dwyer(Young Irelands); Patrick Drennan(Young Irelands); Eoin Mulhern(O'Loughlin Gaels); Padraic Grace(Rower Inistioge); Ger Purcell(Windgap);Stephen Murphy(Erins Own); Tomas Keogh(James Stephens); Ollie Walsh(Muckalee)
Manager: Christy Walsh. Selectors: Pat Mulrooney. Pat O'Hanlon & Peter Dukelow.
Physio: Teresa McGinn.