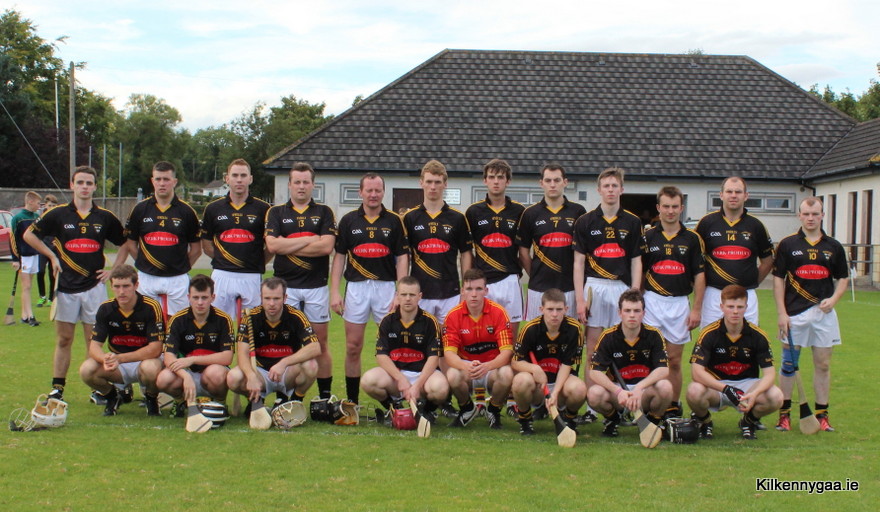 Piltown – Finalists Country Style Foods South Junior B 2016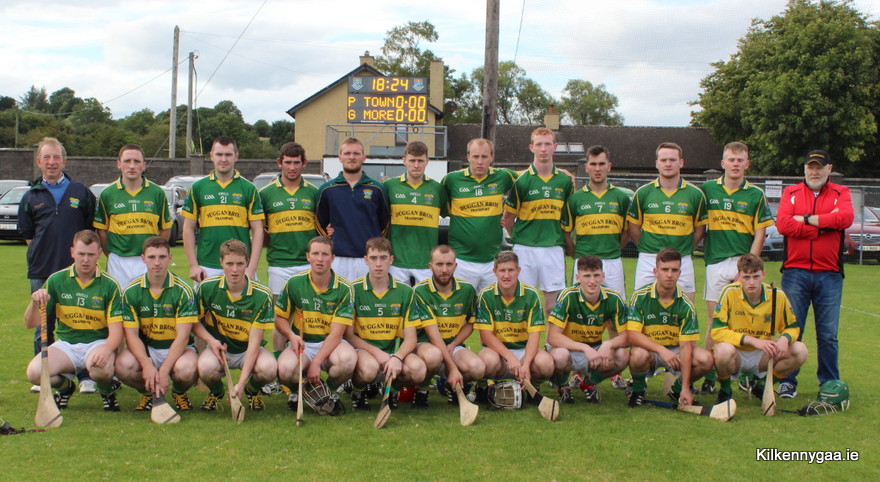 Glenmore – Winners Country Style Foods South Junior B Final 2016
BATTLE FOR THE SOUTH
The Country Style Foods South Junior B Hurling Championship final between Piltown and Glenmore took place Friday the 26th August in Mullinavat and what a battle it was! The Mullinavat grounds were in immaculate condition and with the sun shining on a lovely August evening, both teams put on a fantastic display and played with great passion and skill, such that the match had to go to extra time before Glenmore edged out eventual winners!
Piltown opened the scoring in the first minute with a great point from wing back Niall Kinsella which was followed up shortly after with a point from Andrew Norris. Glenmore opened their scoring in the third minute with a lovely point from Liam Hennessy. A converted free from Philly Kenny in the fourth minute was followed by a point from James Aylward and another converted free from Philly Kenny. Andrew Norris added his name to the score sheet with a point in the eight minute while Liam Hennessy added to his tally with a point shortly after in the tenth minute. Shane O'Dwyer converted a long-range free in the eleventh minute which was followed by two points, one of which was a great point from a sideline ball, from the skilful Paddy Murphy. Two points from Dean Brophy and one from Eoin Aylward brought us to the sixteenth minute. Shane O'Dwyer and Paddy Murphy showed us their accuracy as they traded scores with another long range converted free and a 65 from Shane O'Dwyer and a converted free and point from Paddy Murphy. Piltown closed out the first half with points from Jamie Norris and Philly Kenny. HT score Piltown 0-12 Glenmore 0-8.
Piltown opened the scoring in the second half with a point from Jamie Norris. However, four minutes into the second half and with a five-point lead, Piltown were reduced to fourteen men and it was a turning point in the match which Glenmore took advantage of. A point from Philly Kenny in the thirty sixth minute was followed by three Glenmore points, a converted free from Paddy Murphy followed by two great points from Michael Phelan. With ten minutes to go, Glenmore continued to dominate and outscored Piltown 0-6 to 0-2 which saw the teams draw level and send them to extra time. FT score Piltown 0-16 Glenmore 0-16.
Glenmore began the first half of extra time as they ended the second half in normal time and dominated from the start. They opened the scoring with a point from Eoin Aylward which was followed by a converted free from Philly Kenny. In the final seven minutes, Glenmore again outscored Piltown 0-6 to 0-2 and finished ahead at the half. HT score in ET Piltown 0-19 Glenmore 0-23.
Piltown went on the attack when play resumed and a save from Stephen Cody denied Piltown a much-needed goal. A point from Jamie Norris in the 15th minute of extra time was to be Piltown's final score and Glenmore closed out the second half of extra time and secured the win with points from Michael Phelan and Liam Hennessy. FT score after ET Piltown 0-20 Glenmore 0-25.
Best for Piltown – Dean Brophy, Shane Kinsella, Aidan Nugent
Best for Glenmore – Paddy Murphy, Michael Phelan, Colm Foran
Piltown panel: Conor Friend, Thomas Murray, Seamus Norris, Nigel Brennan, Aidan Nugent, Shane O'Dwyer (0-3, 0-2f, 0-1 65), Niall Kinsella (0-1), Andrew Norris (0-3), Donal Ryan, Dean Brophy (0-3), Philly Kenny (0-6, 0-5f), Ian Long, Tommy O'Gorman, Shane Kinsella, Jamie Norris (0-3). Subs used: Vinnie Long (0-1), Shane Doody, James Kirby
Glenmore panel: Stephen Cody, PJ Roche, John Gahan, Ben Maher, Brian O'Donoghue, Colm Foran, Niall Dunne, Dean Croke, Paddy Hennessy, Liam Hennessy (0-4), Michael Phelan (0-5), James Aylward (0-1), Eoin Heffernan, Eoin Aylward (0-2), Paddy Murphy (0-13, 0-8f, 0-1 sideline). Subs used: Tommy Maher
Ref: Michael O'Sullivan