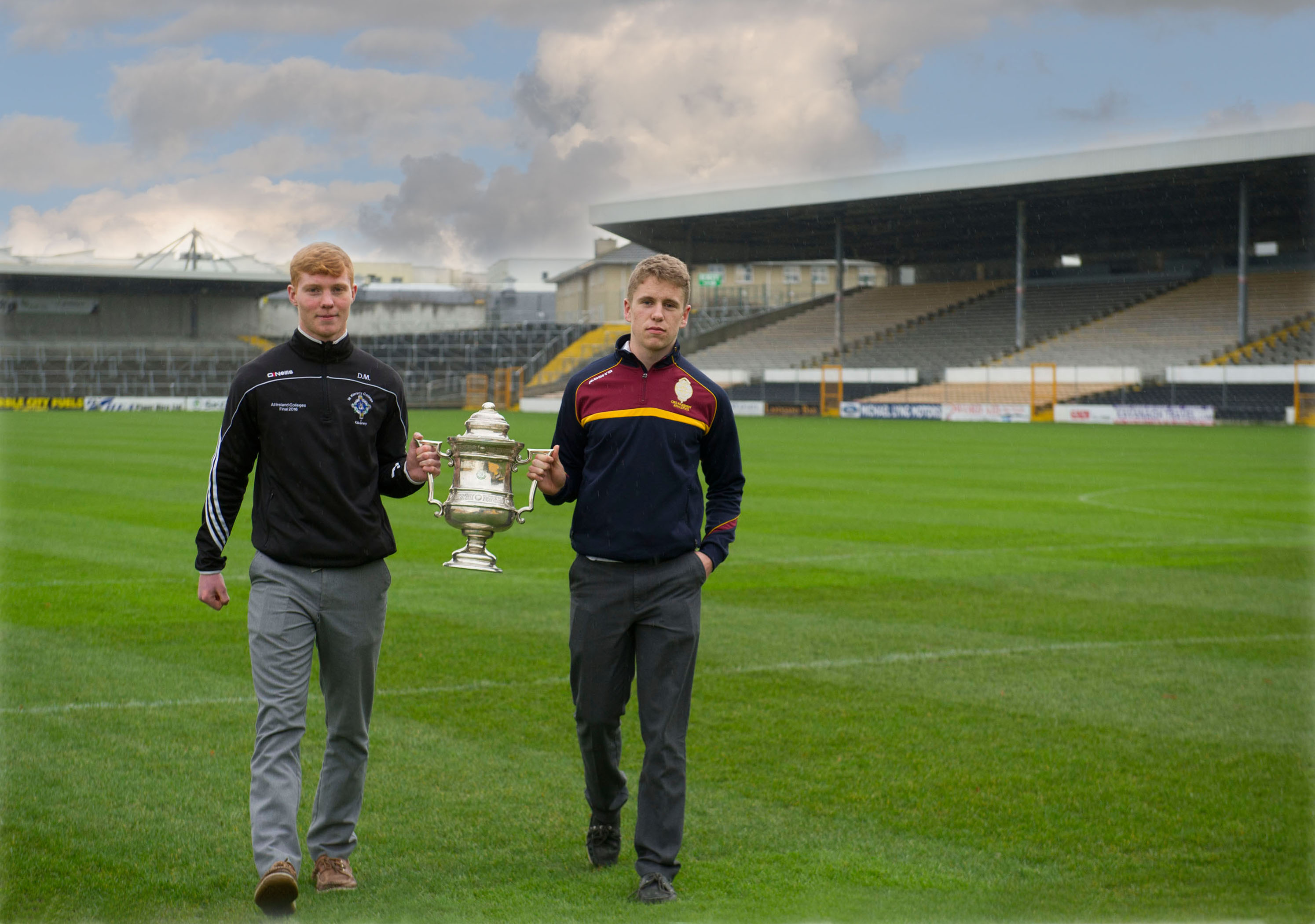 Captains Adrian Mullen(St Kierans) and Niall Brassil(CBS) pictured with Corn Ui Dhuill at Nowlan Park
2017-02-23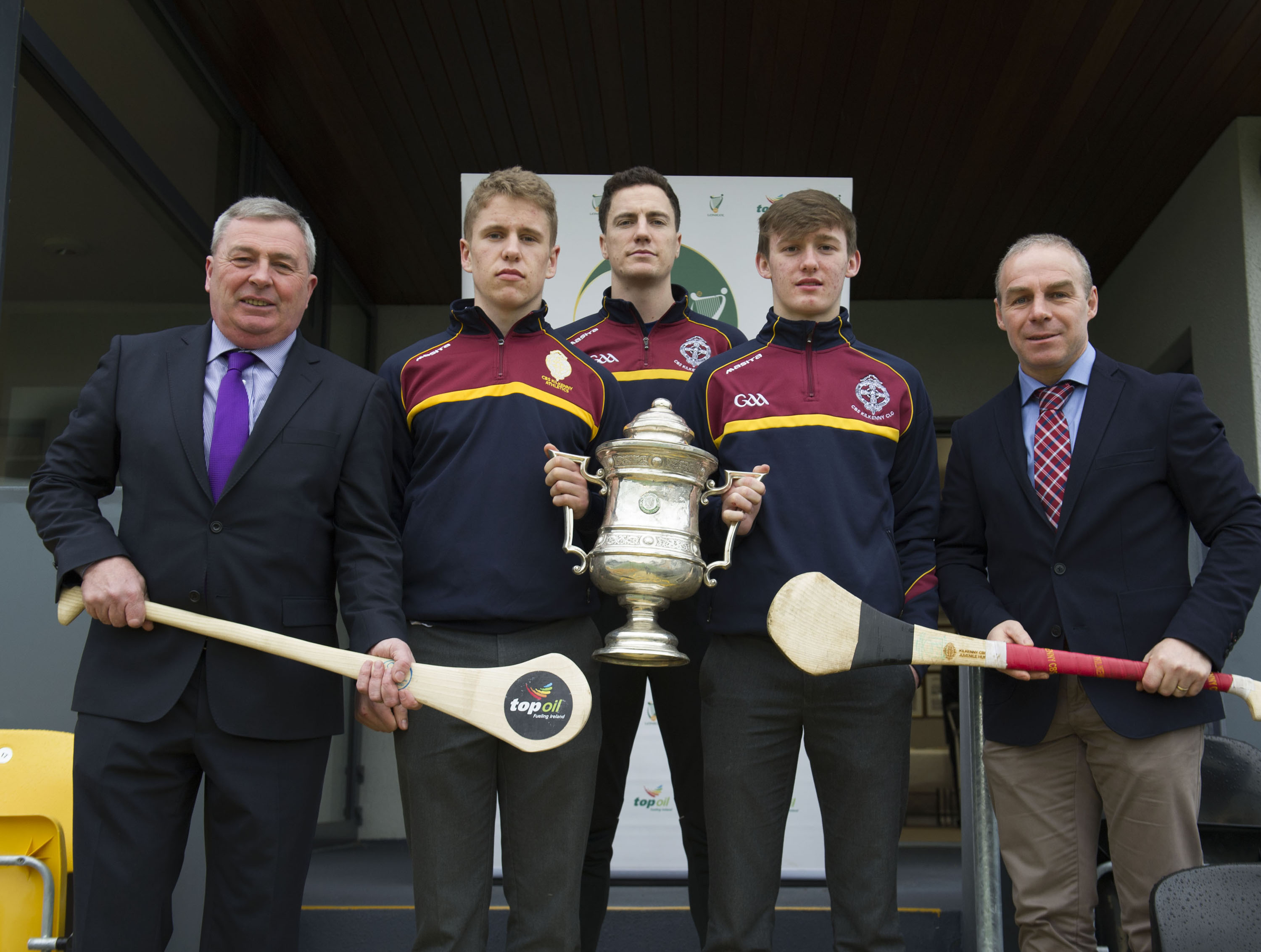 L to R: Seamus Grace, Area Manager, Top Oil. Niall Brassil (Captain), Matthew Ruth (Manager), Sean Bulger (Vice Captain), CBS Kilkenny and Charlie Carter, Top Oil.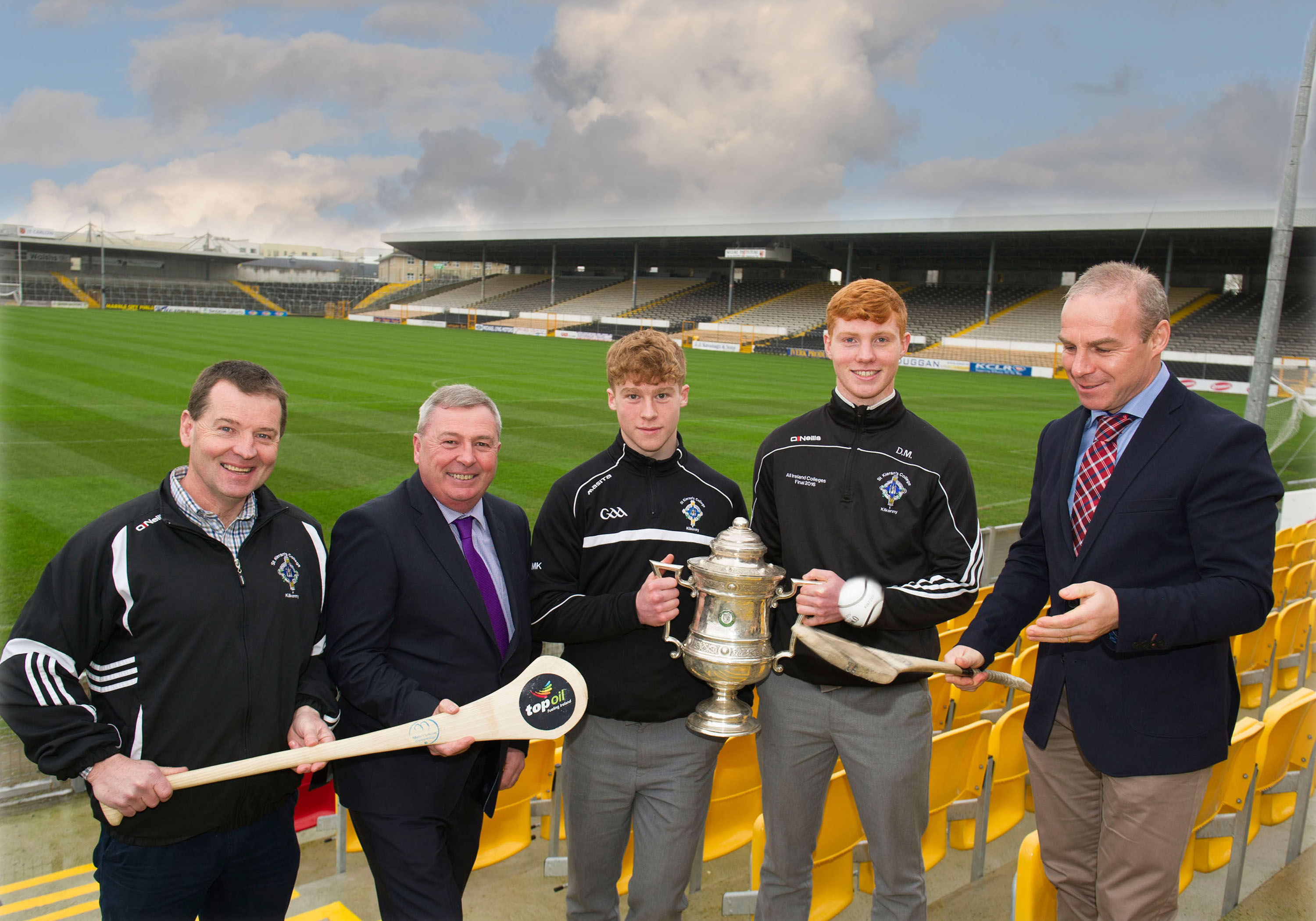 Former St. Kieran's College and Kilkenny star Charlie Carter of Top Oil demonstrating his famous solo run to from left, St. Kieran's Manager Tom Hogan, Top Oil Area Sales Manager Seamus Grace. Matin Keoghan, Vice Captain and Adrian Mullen, Captain, St. Kieran's College.
All Photos : John Quirke / www.quirke.ie
©John Quirke Photography, Unit 17, Blackcastle Shopping Cte. Navan. Co. Meath. 046-9079044 / 087-2579454.