Jim Farrell Cup Goes North
North J.H. Selection 3-22 South J.H. Selection 2-17
A very strong northern side were very deserving winners of the Jim Farrell Cup in M.W. Hire Grounds on Wednesday Night last against their southern opponents who put in a very gutsy performance.
Allowing for the long lay-off over the winter these two sides produced highly energetic & very skilful performances setting new records with the highest winning & losing scores in the 25 year history of this competition, a total of 44 scores (plus 14 wides) in 60 minutes, a most enjoyable & very committed encounter for all present.
The first half featured a terrific forward display from the north's half-forward trio, Tom Phelan(C/S)/Timmy Brennan/Eoin Moriarity aided by inside corner-forward John Lennon yielding 10 delightful points from play. Good defensive play from Sean Foley & Liam Henebery helped to stem the tide. James Power rowed in with 6 points(3frees) augmented by 2 from John Fitzgerald & 1 from Shane Bergin. A number of fantastic saves from Richard Doyle kept the north a few points ahead for most of the half until John Fitzgerald pounced on a rebound to find the net to leave the half-time score 1-9 to 0-11, the South ahead by the minimum.
In contrast to the first half, goals were the feature of the second half with Paddy Mullen coming on to made an immediate impact with a very good goal to edge the North back in front and further points pushed them well ahead only to be hauled back by a spectacular goal from Martin Power to leave just a few points between the sides for most of the second-half until in the very final stages of the game, with players visibly tiring, Tom Phelan(C/S) & Eoin Moriarty popped up with a brace of goals to seal victory for the North which on the balance of play was well merited.
Well done to the players for a terrific contest & mentors, John Brennan, Joe Walsh, Anthony Mc Cormack, Tom O'Hanlon, Declan Gahan, P.J. Egan and Pat O'Dwyer, who did serious work in the staging of this game.
North Selection
Richard Doyle [Barrow Rangers(0-1f)]; Ciarán Doyle [Barrow Rangers]; Edward Prendergast [Barrow Rangers]; Aidan O'Dowd [Black & Whites]; Damien Webster [Conahy Shamrocks]; Pauric Phelan [Emeralds]; Mark Drennan [Barrow Rangers]; Brendan Phelan [Galmoy]; Frank Phelan [Galmoy]; Timmy Brennan [Barrow Rangers(0-6)]; Tom Phelan [Conahy Shamrocks(1-3)]; Eoin Moriarty [Emeralds( 1-5)]; John Lennon [Blacks & Whites(0-5)]; Paddy Nolan [Black & Whites]; James Bergin [Conahy Shamrocks(0-1)]; Paddy Mullen [Conahy Shamrocks(1-1)]; Garry Delaney [Cloneen]; Tom Phelan [Galmoy]; Padraig Joyce [Emeralds]; Michael Maloney [Black & Whites]
South Selection
Ronan Ryan [Piltown]; Liam Henebery [Mooncoin]; Seán Foley [Windgap]; Shane Walsh [Carrigeen]; Adrian Rockett [Slieverue]; Dean Power [Kilmacow]; Pat Power [John Lockes]; Seán Power [John Lockes]; James Power [John Lockes(0-9,6f)]; Martin Power [Piltown (1-2)]; John Fitzgerald [Mooncoin(1-4)]; Miley Connors [Carrigeen]; Kevin Law [Carrigeen]; Paul Henebery [Mooncoin (0-1)]; Shane Bergin [John Lockes (0-1)]; Ger Purcell [Windgap]; Chris O'Hanlon [Carrigeen]; Cormac Daly [Mooncoin]
Referee: Eamon Larkin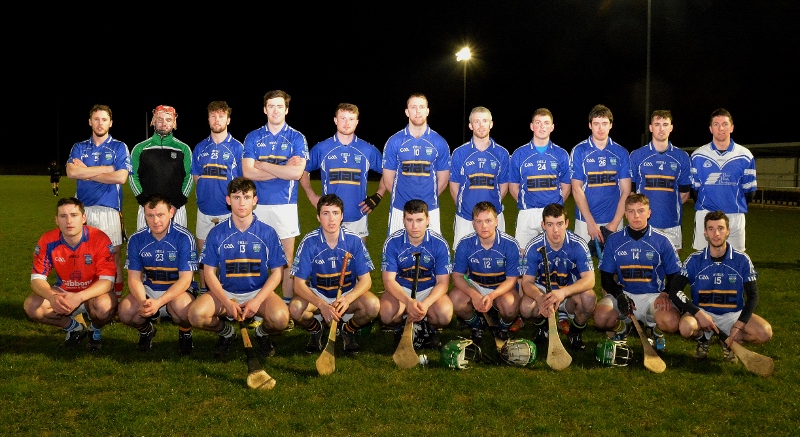 North Team – Farrell Cup Winners 2017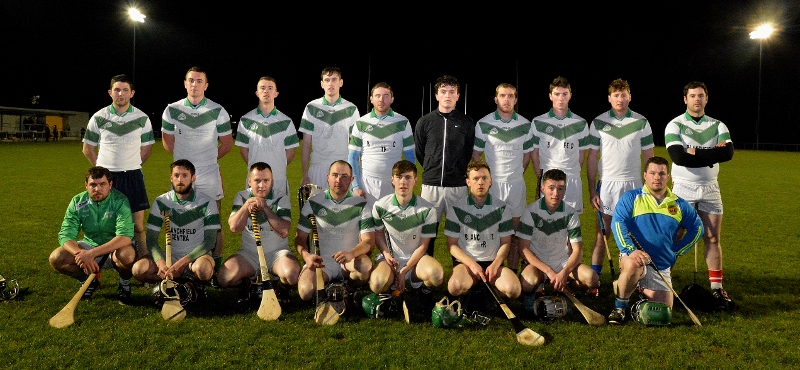 South Team