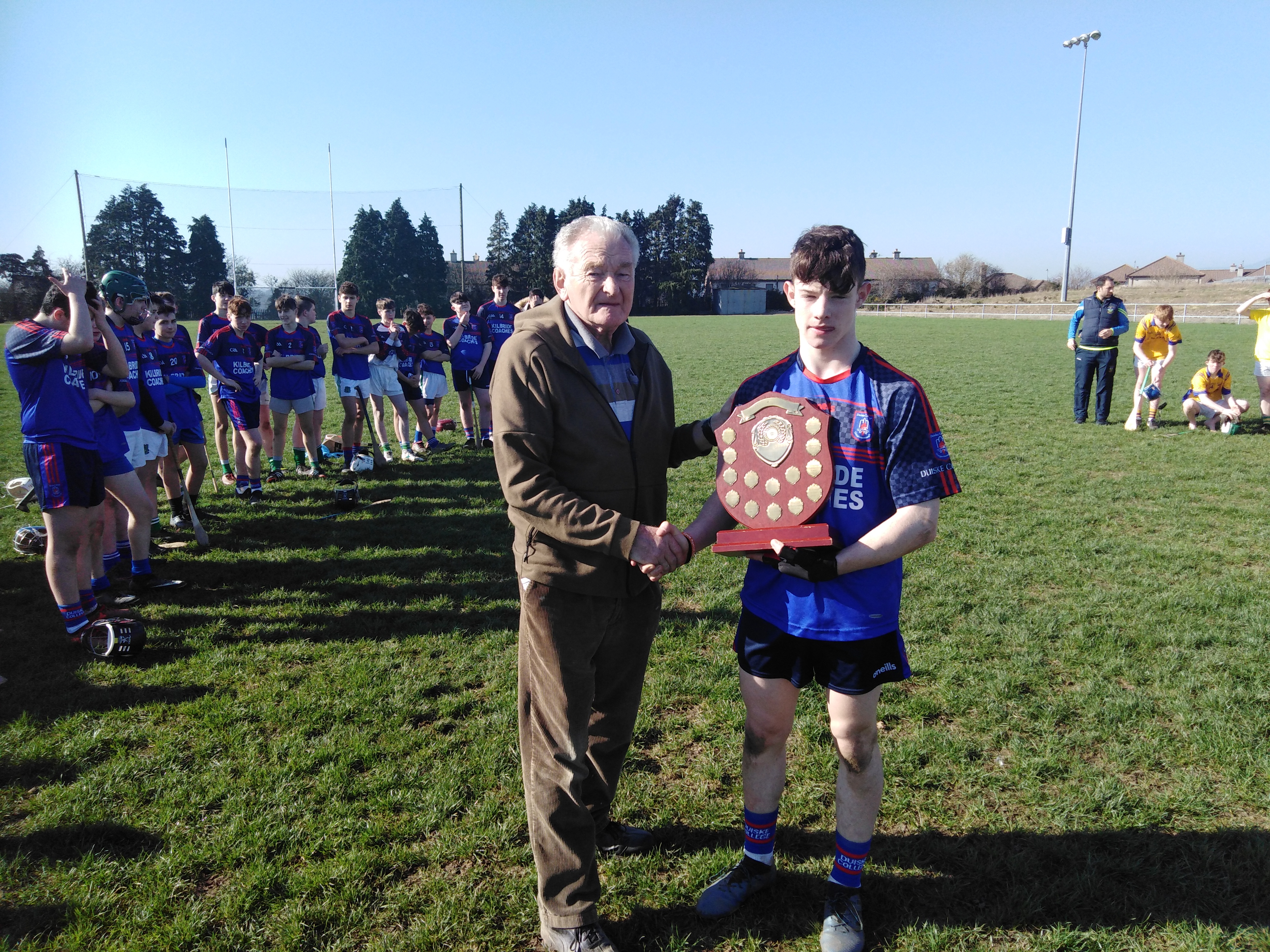 A phrase often heard in GAA dressing rooms around the country is 'You have to lose one to win one' and this is often the case when defeated finalists come back a year later to capture a title. Last year Duiske College reached all 3 South Leinster finals in hurling (Juvenile, Junior and Senior), only to lose all three. The cruelest of all those defeats was in junior hurling, where Duiske College led deep into injury time only to be pipped at the post. Eleven of the starting team that day were underage this year and eager for a different outcome.
This eagerness and hunger was evident in the 1st half as Duiske College dominated their Wexford opponents, Duiske were first to every breaking ball and looked like they could score at will. Going in at half time Duiske led by 17 points and in truth the margin would have been much higher only for a string of magnificent saves from the Kilmuckridge netminder. It looked like this was going to be an easy victory.
The second half told a different story. Kilmuckridge came out a different team and slowly but surely reduced the Duiske lead. A trio of goals from Kilmuckridge's dangermen Declan Sinnott and Jake Cox and all of a sudden with ten minutes to go their was only 3 points between the teams. Duiske settled again and a goal from Liam Cahill and points from Pierce Blanchfield and Ted Dunne extended the lead. However Kilmuckridge weren't to be defeated easily and piled on the pressure. The gap was reduced again but not enough to change the outcome. By the final whistle, both teams had given their all and contributed to an excellent final. For the Duiske College players it was great to finally come out the right side of a hurling final and the players can now look forward to playing the winners of North Leinster in a Leinster semi final.
Duiske College taem: Kian Murphy, Charlie Kielthy, Sean O' Neill , Colin Hamilton, Stephen Foley, Shane Cleary, Sam O' Brien, Taighe O' Brien, Pierce Blanchfield (capt) (1-8), Ryan Kielthy, Ted Dunne (2-1), Liam Cahill (1-0), Sean Hamilton, Jack Dunne (2-1), Greg Hoban (0-1), Robbie Conran, Josh Savage, Mike Hoban, Danny Kennedy, Francisco Martinez