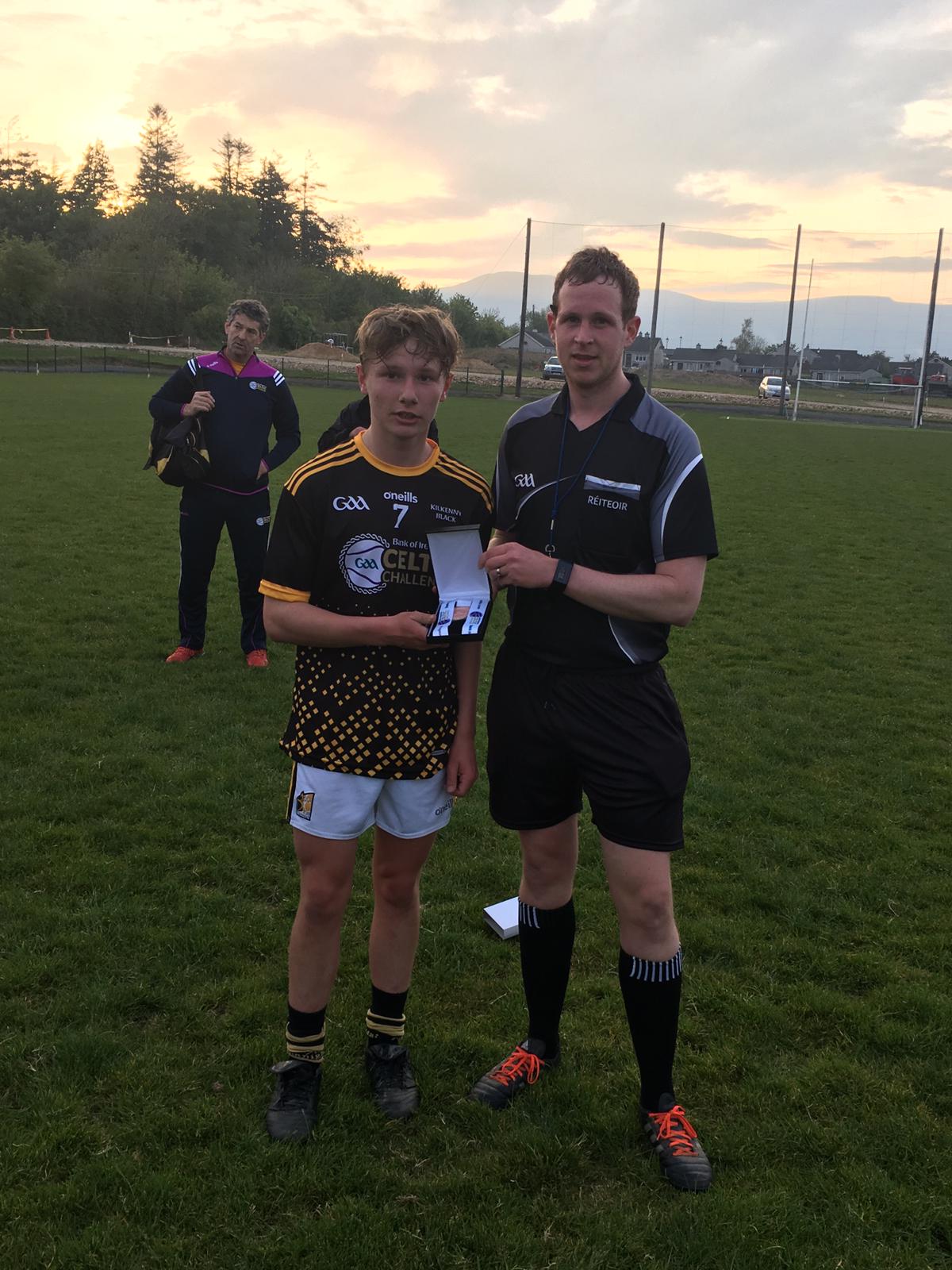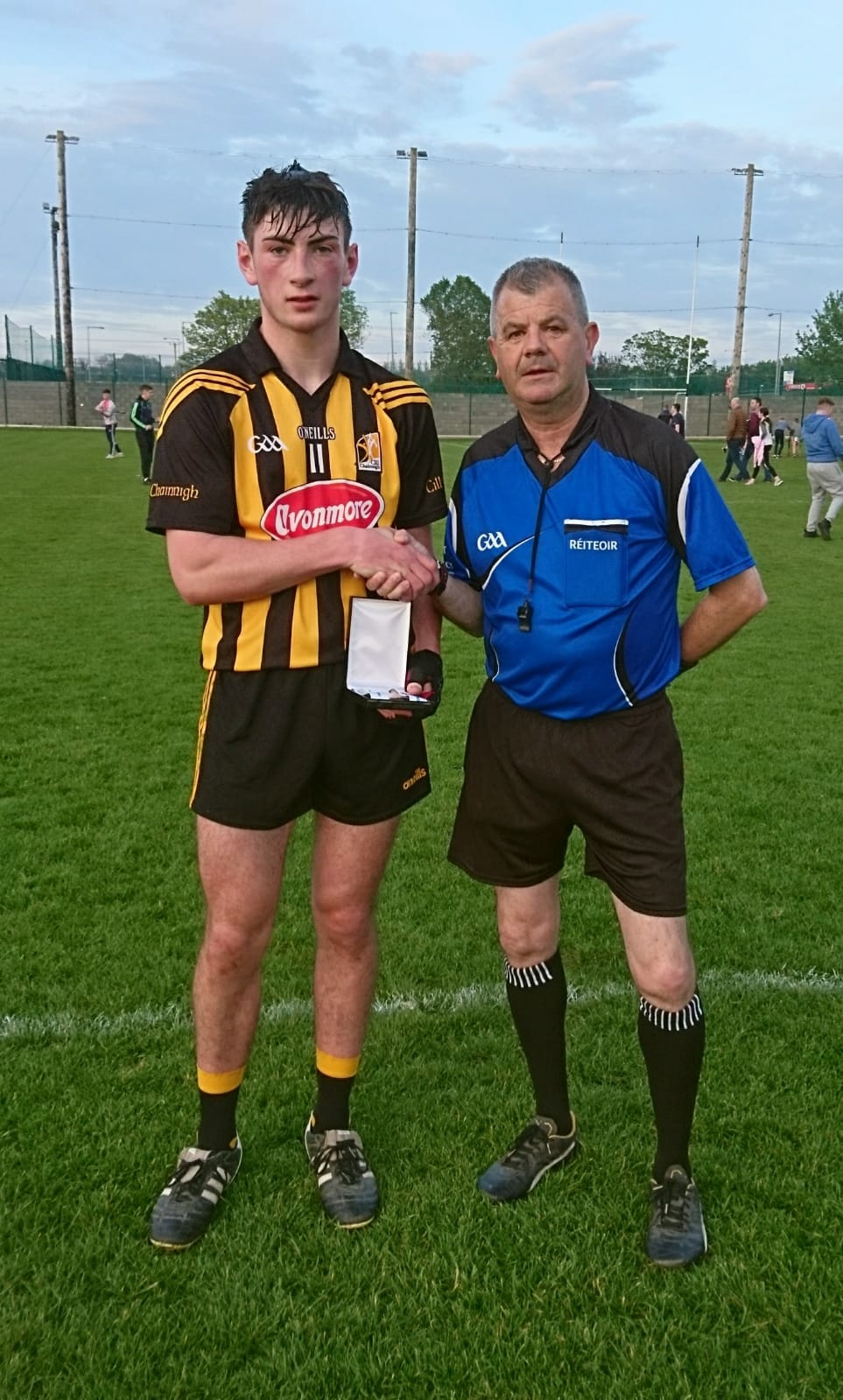 Well done to Shaun O'Keffee and Kieran O'Neill on their respective "Fair play' awards following both games on Wednesday night.
The thrid round of the Celtic Challenge was played on Wednesday evening with Kilkenny Kilkenny Amber running out 3-11 to 2-15 winners over Tipperary Gold in Cashel, while Kilkenny Black had no such luck against East Cork, loosing on a scoreline of 1-8 to 2-18 in Leamybrien.
Both teams are out again on Wednesday May 22nd with Kilkenny Amber taking on East Cork in Leamybrien at 7.30pm while Kilkenny Black will take on Waterford in WIT Carriganore also at 7.30pm.