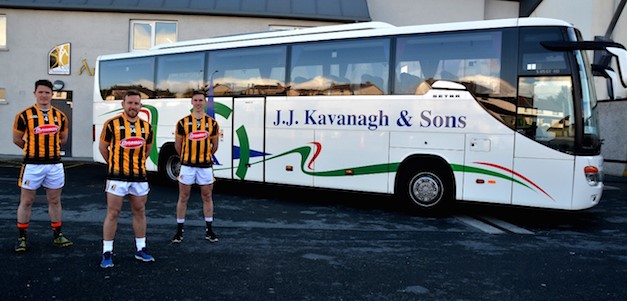 Sundays pairing in the JJ Kavanagh &Sons County junior hurling final brings together Conahy Shamrocks and O'Loughlin Gaels for the very first time. It is fair to say neither of the clubs would have been on the favourites list at the start of the year but certainly when both got into championship mode the both really kicked into gear. It their respective championship divisions both were very impressive with both teams clocking up big scores in each of their championship games.
Conahy Shamrocks swept aside Southern team Kilmacow in the first round with a huge score 3.31 to 2.11. In the quarter final they were pitted against everyone's favourites Mooncoin but the Southerners proved no obstacle for the Jenkinstown team as they again inflicted a heavy defeat 1.17 to 0.08. Conahy again faced Southern opposition from Slieverue and after a tough battle against the ever improving Slieverue Conahy went on to win 0.25 to 0.17 and so reach their first junior final since 2007 when they were victorious that day over Tullogher-Rosbercon, which ironically are another Southern team.
O'Loughlin Gaels are back in the junior final for the second time in three years.They suffered heartache in the 2017 final when they were defeated by John Lockes Callan by a single point. Their path to the final this year has been equally impressive and got their campaign off in a hard fought high scoring game against their city rivals James Stephens, victory was theirs by the narrowest of margins 3.24 to 5.18. In their quarter final it was their other city rivals Dicksboro that stood in their way and again after a titanic battle they won though to the semi-finals 2.16 to 2.12. In the semi final they faced Barrow Rangers of Paulstown who were one of the main contenders to win the title, but O'Louglins were dead set on getting back to a final and in one of the best games of the year they tasted victory 4.12 to 1.20.
Both teams have high scoring averages and with excellent players on both sides Sundays JJ Kavanagh & Sons Junior hurling final is set to be a cracker.