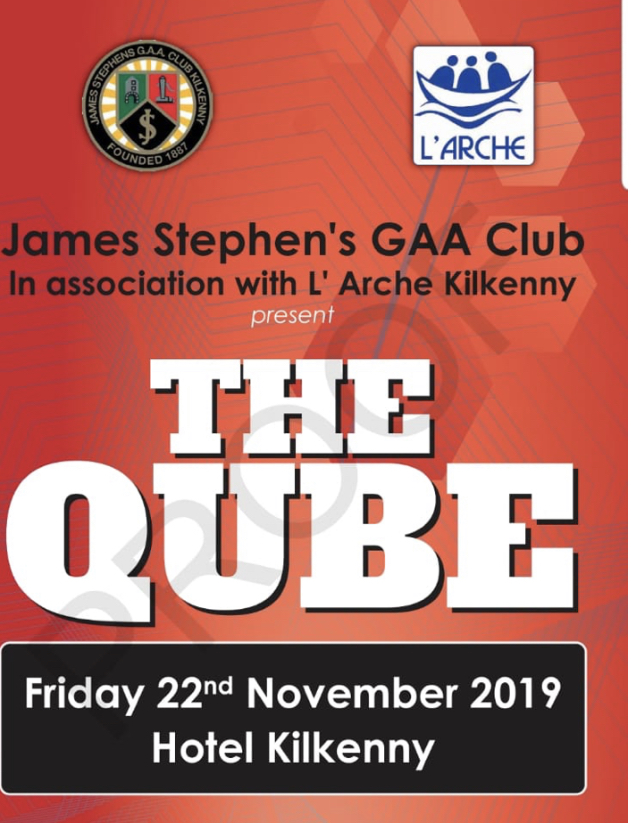 James Stephens presents The Qube!
James Stephens are hosting a fundraising night on Friday, November 22nd in Hotel Kilkenny based on the TV show the Cube (Doors opening at 8pm). The fundraiser is a joint venture between James Stephens G.A.A. & Camogie clubs and our charity partner for the event is L'Arche Kilkenny.
36 people are signed up take on the Qube on the night and the contestants are a mixture of club members, parents of our juvenile players, representative from our charity partners L'Arche and some current and former stars of the Village. There's even one or two former All Stars taking part who may have won many a battle in Croke Park but will they be able for the pressure of the Qube!
An exciting night of entertainment and fun is guaranteed.
Our contestants are actively selling tickets but they can also be purchased at the bar in our club rooms in Larchfield any evening after 8pm or by contacting Pat Millea at 083 467 7507.