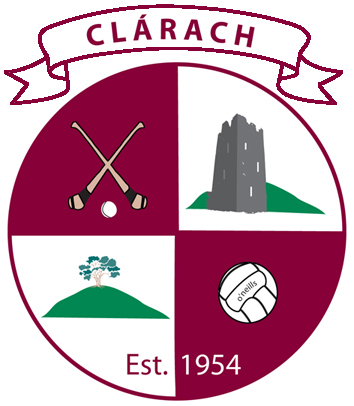 My name is Harry. I am 14 years old am a member of Clara GAA club.
To me my club means everything, I have made great friends,and we spend most of our summer evenings down at the pitch playing or practising at the wall ball. Our club is a place for all the family as some of the family can be training, or just playing with friends, and the adults can be exercising on the walking track or having a chat with the neighbours.
My favourite club match is also one of the first Clara matches I was ever at, the 2013 Kilkenny Senior County final against Carrickshock.
I remember the excitement and the build up at school; we were interviewed by KCLR and had a Maroon and White jersey day. Going into that year, we were the most likely team to be relegated as we had only just come off the back of an Intermediate run, winning an All-Ireland in Croke Park. The game itself was a very tight game with end-to-end hurling. With 5 minutes left to play we were down 2-9 to 13 points until our midfielder Lester Ryan stood over a 21 yard free , which he buried to the top of the net and we won by a point. It is my earliest memory of a big match, but what a memory. I was a bit too young to join in the celebrations but I did get an ice cream on the way home!
As a player, I have had some great Hurling and Football matches and our club team have had great success at juvenile level. My own stand out moment would have to be last year when we qualified for both the Hurling and Football Féile Competition. I felt very proud to be playing against the likes of St Finbarr's in the Clara colours. As a small rural team, this could never have happened without the support of our trainers and our parents and to them we are all very grateful. The whole parish came out to support us when we were fundraising and it showed me the importance of the club to the whole community.
I look forward to many more great days out soon with my team mates in the Maroon and White jersey. Clárach Abu!