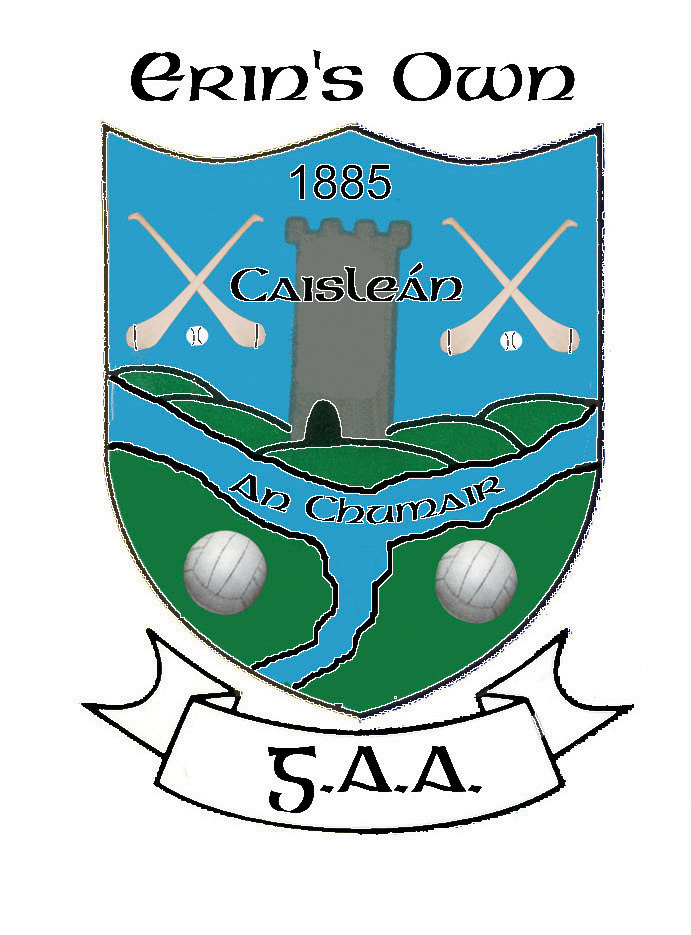 I absolutely love being part of my club Erin' s Own in Castlecomer.
I first walked through it's gates as a 3 and half year old, so proud with my new hurl, helmet and blue & white strip that was way too big for me.
I was immediately taken under the wings of the amazing trainers that coached me through all the grades, right up to u15 today.
It's the people in my club, my other family, that make my hurling experience so special.
My amazing coaches have always instilled discipline and respect for others, as well as the brilliant way that they pass on the skills of our wonderful game.
The older players in our club that we can feel so proud of, in the way they inspire us every day.
All the parents, and club committee that work so hard to give us every chance to reach our potential as teenagers and players, and turn out in huge numbers to cheer us on
regardless of opposition or result.
The last part of my club is the fantastic team, that I train with, cry with, laugh with and play with since I was that little toddler that first came through the gates.
They are unbelievable lads that always give 100% effort and support. They never ever give up til the final whistle is blown.
I will never forget the fight back during the 2019 U13 Championship Final . Things were just not going our way, everything was falling apart and at half time we were down by 10 points. Dunamaggin were flying it. However, the determination and belief in each other won through in the end. We had a big talk at half-time, drove each other on, and with the help of the massive crowd of club supporters, we played the game of our lives in the second half. I will never ever forget the celebration with my team when the final whistle went.
I know that pride in my jersey, love of hurling, support and friendships that I have found in my club will be something that I will have for my whole life.
Erin's Own is my club, and I'm really proud to be a member.