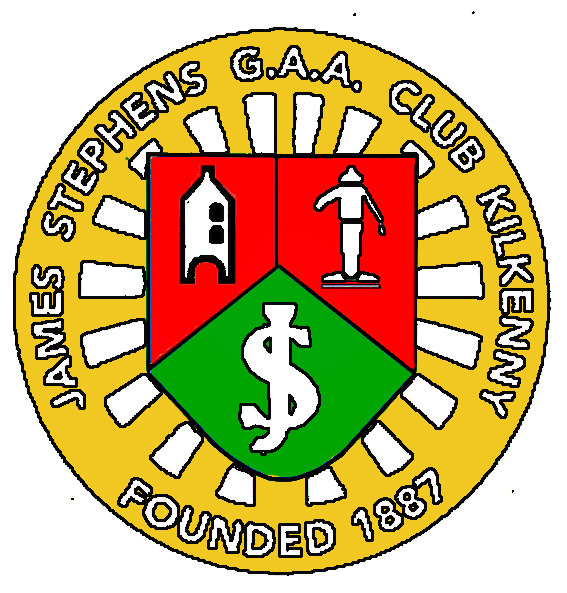 James Stephens is the lifeblood in the community and now in these tough times the club is what we all miss . Now, I would usually be heading out to training or playing matches but with the coronavirus our days are freer than ever . Only now do we realize that without the GAA or sport at all, we realise how much our clubs mean to us. What I miss the most is our U-12 and U-13 Village teams, the trainers put in a huge effort with us and we were all looking forward to an exciting year ahead.We won the U-13 Hurling county final last year against a very good Dicksboro team, and we were looking forward to playing against them and the other Kilkenny teams in the local Feile, but unfortunately the Feile competition has been cancelled and that's really disappointing.
A lot of my friends that are in my class are playing on the same teams as me and I love going out onto the pitch and knowing that your teammates have your back no matter what and knowing that they'll do whatever it takes to get the red and green jersey across the line. People from all different backgrounds come together, James Stephens has players from the city and players from the country and farming backgrounds all hurling and kicking gaelic together which is unique.
My favorite match last year was the U13 county hurling semi final against O'Loughlins out on the Kells Rd. We werefavorites to win because it was a home match for us and we had beaten O'Loughlins well in the league. However, well into the second half we were loosing by 7 or 8 points but we put our shoulders to the wheel and managed to fight back to claim a spot in the county final. The feeling and spirit in the dressing room afterwards was great.
I suppose it's playing in the big matches that I miss aswell. I love the thrill that you get when you know there is a lot on the line and that makes big games really special for me. I especially love big games against rival clubs as you can't beat the sense of anticipation and I think that brings out the best in the village. The ethos in James Stephens is all about the team, meeting your teammates, enjoying your training and matches and giving it your best effort.
In conclusion I'm really looking forward to heading back outto the Kells Rd or Larchfield to train and play with my friends.