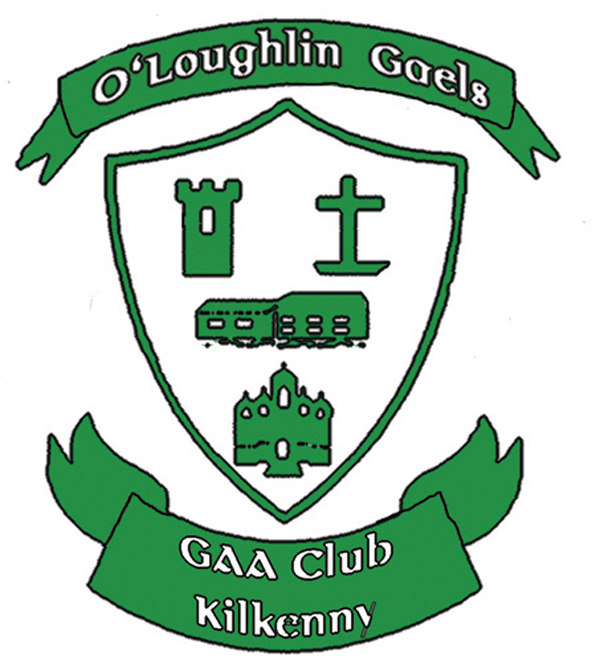 Player 1
My name is Kevin and I am a member of O'Loughlin Gaels Hurling Club. I play with the Under 15's. I first joined the club 10 years ago when I was 5. I had just started primary school. It makes me feel old to think it's that long ago!. I remember we trained indoors first of all and then we moved outside to the pitches in Johns Park. I liked hurling from the start because my friends were playing it and O'Loughlin's were the local team near where I live.
I remember our first coach was Hugh Mahon when we were under 6. We used to play a match, then learn skills like striking on both sides and learning to rise the ball. We'd then play another match. He'd always tell us after the second match how much we improved. Ourcoaches have always encouraged us. Even the ones who shout at us a bit.
All along we've had great times with our friends in the club. When we were younger we were playing blitz's around the country nearly every week during the summer. When we were under 8 we got to play in a blitz in Croke Park which was brilliant. The club often brought us to Kilkenny Senior Matches in Croke Park and we'd play Dublin clubs like Kilmacud Crokes that morning.
The events that I remember most with the club is going away with the team for weekends. In 2016 we were invited to take part in a tournament in Antrim. It was great to have the experience of representing the club and your County so far away. The club and our coaches have tried to keep that tradition of our squad going away for a weekend since then. We were in Kerry the following year, playing teams from Limerick on the journey down and then a local team. In 2018 we went down to Wexford and did an Army assault course on one of the beaches followed by a swim. We got drenched but it was good craic.
We don't just play hurling. Last year we were lucky enough to represent Kilkenny in the Gaelic Feile in Galway and Mayo. No one believed they played football in Kilkenny.
It doesn't look like we'll be travelling this year but I'm looking forward to us all getting back together training and playing matches soon.
I'd love to play senior for O'Loughlins some day but that's a good bit
down the road.
Player 2
My name is Ruarc and I am a member of O'Loughlins GAA club and the U15's Juvenile squad. O Loughlins GAA club is a large club which takes in both City and County boroughs and is unique in that its juvenile members do not all attend the same school, so the club is a place where we all meet and gel as a team.
'Mol an oige agus tiocfaidh siad'. My favourite thing about the club is the sense of community and the support we get when playing matches. We have some really great coaches and mentors for our squad and win, lose or draw there is always a positive message at the end of our games which drives us onto to want to succeed even more.
Our parents, families and community have been a constant support at games and have turned up in their numbers and cheered us on in even the most inclement weather. This type of support can truly change a game and become an added advantage especially in a tight game. It is amazing to realise that when you set foot on that pitch that you know everyone has your back.
My Club means everything to me as over the years since I've joined, I have made some great friends. I love going to training to improve my skills but also for a bit of fun and comradery. A few of our trainers have been there and done that which really inspires me to want to be a better hurler and hopefully some day emulate some of the greats of the club.
I love my club so much because there is always something going on, like a big match or a fundraiser. The club recently organised and completed a very successful fundraiser for Pieta House. This involved all players from Senior to U15's participating in a 24hr run for Pieta House. The aim was to run for 30 minutes record your distance and raise money for the charity. I felt very proud to be part of the club which raised way above their initial target for this great cause.
My favourite memory so far would be playing and qualifying for the football Feile competition which was held in Galway in 2019. As a club, various fundraisers were organised and we were presented with a special O'Loughlins Feile team kit which was pretty cool. Darragh and I stayed with a very kind host family who looked after us for the weekend. Even though we didn't win the experience brought us all closer as a team.
I look forward to being a part of this amazing club for many years to come and hopefully enjoying great success in the green and white of the O'Loughlins.