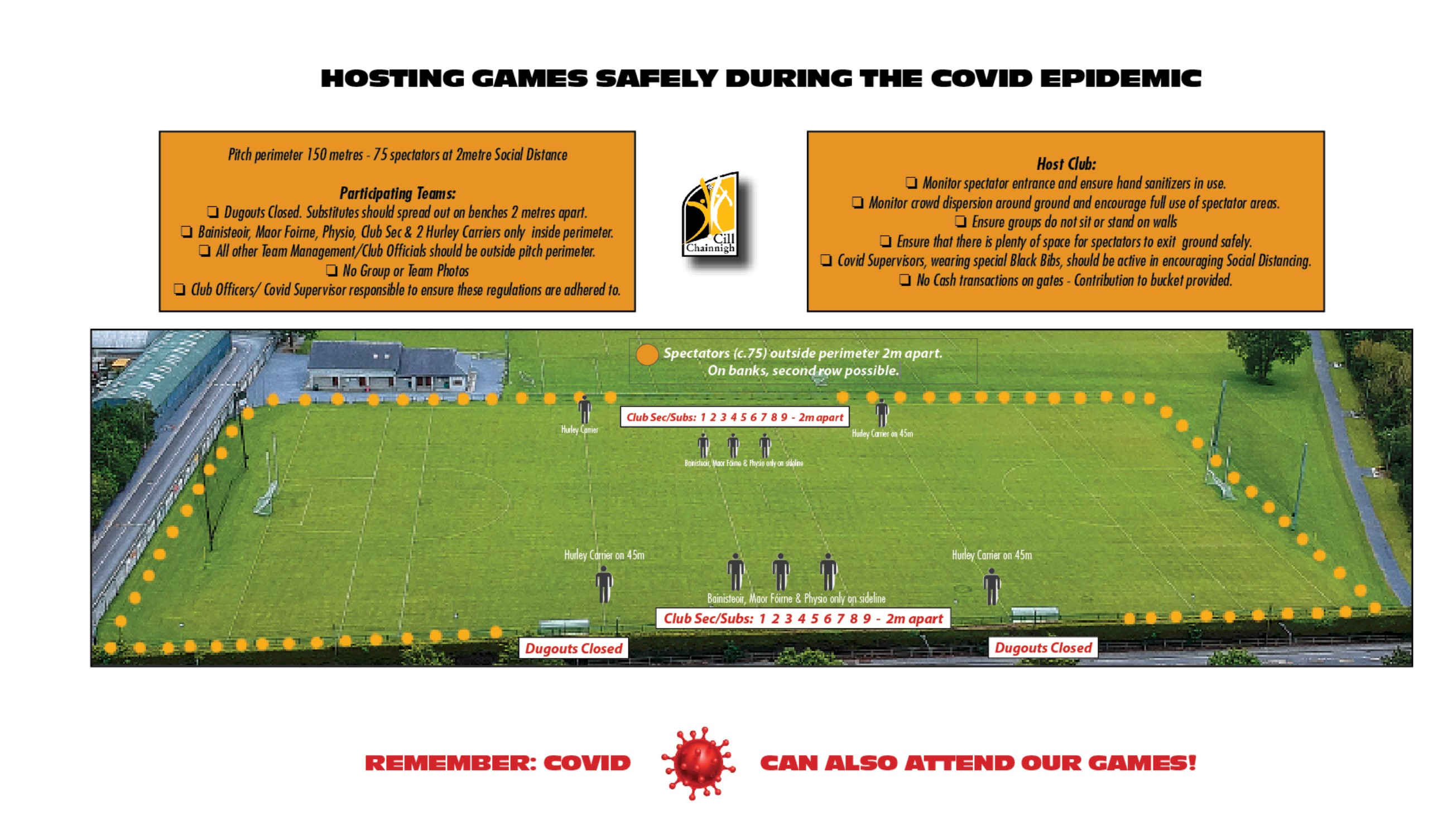 Fógra from Jimmy Walsh Chairperson Kilkenny GAA
Sincere thanks are extended to each and every one, for the work done in your clubs and communities over the Covid struck months. Whilst we are all delighted with the return of our attendance restricted games, the battle against the Covid Virus "has not been won". We are particularly concerned that social distancing requirements, staying 2 metres apart, are not being adhered to by spectators or team panels.
To assist, all of us, players, officials and supporters in reducing the spread of the Virus
A graphic has being created outlining the social restrictions for hosting and attendance at our games. Please see it attached.
Tickets will be issued for the culmination of our Junior A-E competitions
Attendances and social restrictions should be managed at our Juvenile Games
Challenge games with teams from outside the County boundaries have being suspended
If a player needs regular water intake during a game, he should leave his bottle on the side or endline nearest to where he is playing and he can run over and access any time he wants. Water carriers are not allowed as per your match regulations
Water Tables on pitches are deemed a hazard to players
Once again, Many Thanks for your work to date as I look forward to all of us taking Personal Ownership in the Covid prevention battle, to ensure we "Stay Safe" and see the continuation of our activities.