This weekend should see clarity in terms of the line-up for the opening rounds of the Senior, Intermediate and Junior championships.
St Canice's Credit Union Senior Hurling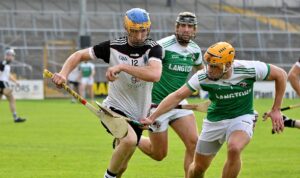 With the postponement of a game in each group last weekend the full picture with regard to the finalists in the League and Shield Finals and the 1st round championship details could not be determined. In Group A Clara have topped the group on 5 points and will play in the League Final. Currently O'Loughlin Gaels are in 2nd position but could be dislodged to 3rd place if Mullinavat defeat Erin's Own in the outstanding game in this group(Saturday 1.30 in Thomastown).
In Group B James Stephens are currently in top position but could move to second place if Bennettsbridge defeat Rower Inistioge in the other outstanding game (Saturday 1.30 in Gowran). In either case both James Stephens and Bennettsbridge will be involved in the League or Shield Finals and the Championship Quarter-Finals.
Michael Lyng Motors-Hyundai Intermediate Hurling
In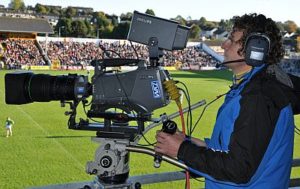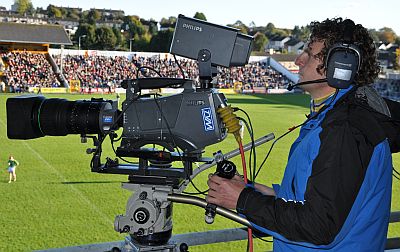 Group A St Martins and Thomastown, on full points, are in poll position to qualify for the League and Shield Finals and automatic qualification for Championship Quarter-Finals. However, Conahy Shamrocks play Thomastown on Sunday and could leapfrog their opponents with a win in UPMC Nowlan Park (2.30).
This game is being streamed live and the stream can be purchased by clicking this link.
In Group B Glenmore and Carrickshock are in poll position on full points. But both O'Loughlin Gaels, who play Glenmore, and Danesfort, who play Carrickshock, could join them on 4 points with victories in their respective games. So all to play for here.
All games take place on Sunday at 2.30pm.
J J Kavanagh & Sons Junior Hurling
After this weekend's games the picture with regard to the Championship 1st and 2nd round line-ups should become clearer. In Section A there will be one first round game where the 4th team in Group A, currently Tullogher Rosbercon, will play one of the third placed teams from the other groups. This draw will take place at half time at the Conahy Shamrocks v Thomastown Intermediate game at UPMC Nowlan Park on Sunday. The first round game takes place on weekend 3rd October together with the League Finals. The 2nd round games take place on the following weekend. All games in Section A this weekend will be played on Saturday at 3pm.
Meanwhile the Section B League Final between Dicksboro and James Stephens will be played at MW Hire Training Centre Dunmore this Friday night Sept 24th at 7.30pm under lights . This weekend also sees the 1st round tie between Rower Inistioge and Shamrocks Ballyhale (Sunday at 11am in Mullinavat). The winners of this game play Clara in a quarter-final with Erins Own and Lisdowney meeting in the 2nd quarter-final the following weekend. James Stephens and Dicksboro will meet the quarter-final winners in the Section B semi-Finals on weekend 10th October.
Weekend Programme
Senior (2), Intermediate (6), Junior (6) will all be contained in special weekend programme which will be on sale at all the venues for just €2. The programme will also cover the Section B League Final at MW Hire Centre on Friday Night. The programme will also have up to date league tables in the Intermediate and Junior Leagues together with details of the championship dates.