The draws for the 2023 JJ Kavanagh & Sons, Iverk Produce & Country Style Foods Junior A-F League and Championship were made at UPMC Nowlan Park at a Junior Board meeting on Monday night.
Click HERE for all the details.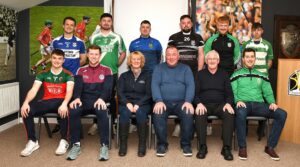 The first round of the leagues are expected to commence in mid-April with the Championships getting underway in July. First team drawn in the championships have home advantage.