Paddy Grace Feile brings festival of hurling to Kilkenny Clubs and County
April 15th saw Kilkenny hold the Paddy Grace Hurling Feile within the County. 34 Clubs took part across 11 venues in the group stages all over the county, this gave playing time to over 700 players which is a massive positive for Kilkenny hurling.
Division 1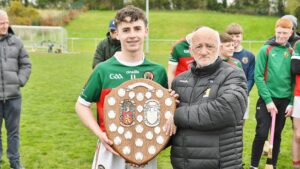 Following the group stages we had the following pairings for our Div 1 semi finals
 Shamrocks Ballyhale 0:05 v 1:09 James Stephens
             John Lockes 3:14 v 0:04 Dunnamaggin
 After two very strong performances in the semi finals we had James Stephens & John Lockes for the final. In what was a cracking encounter where scores were hard to come by James Stephens eventually came out winners by two points on a scoreline of
James Stephens 0:07 v 0:05 John Lockes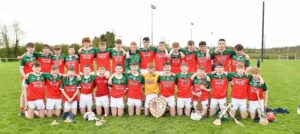 Division 2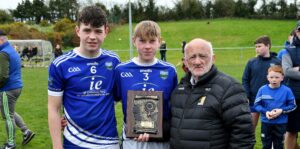 After 16 group games we moved to Danesfort for the semi finals with the following results
Barrow Rangers 3:06 v 1:06 Rower Inistioge
Tullogher Rosbercon 0:09 v 1:04 Lisdowney
On to MW Hire for the Final where a very stylish Barrow Rangers side eventually overcame the big challenge of Tullogher Rosbercon
Tullogher Rosbercon 0:04 v 1:06 Barrow Rangers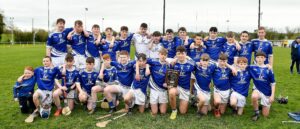 Division 3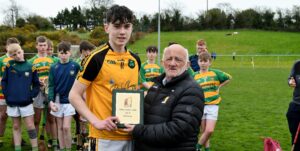 Division 3 saw a slightly different format with 3 groups taking part which  produced 2 semi final spots to 2 teams from one group and 1 semi final spot to the winner of each of the other 2 remaining groups.
Conahy Shamrocks 2:10 v 0:05 Tullaroan
Bennettsbridge 2:07 v 1:09 Blacks & Whites
Again we had two brilliant semi finals which ebbed and flowed throughout and produced the pairing of Conahy Shamrocks & Bennettsbridge in the final. A very impressive display from the  Conahy boys got them over the line with room to spare.
Conahy Shamrocks 2:08 v 0:04 Bennettsbridge